Every year, Lab on a Chip and the National Institute of Standards Technology (NIST) sponsors the Art in Science award, titled: "Under the Looking Glass: Art from the World of Small Science". This award, presented at the annual microfluidics conference MicroTas, highlights the aesthetic value in scientific illustrations while still conveying scientific merit.
In 2014, this competitions saw its 7th year and the submissions were fantastic. A big thank you to all of our contributors!
And the 2014 Winner is…
The Sphere: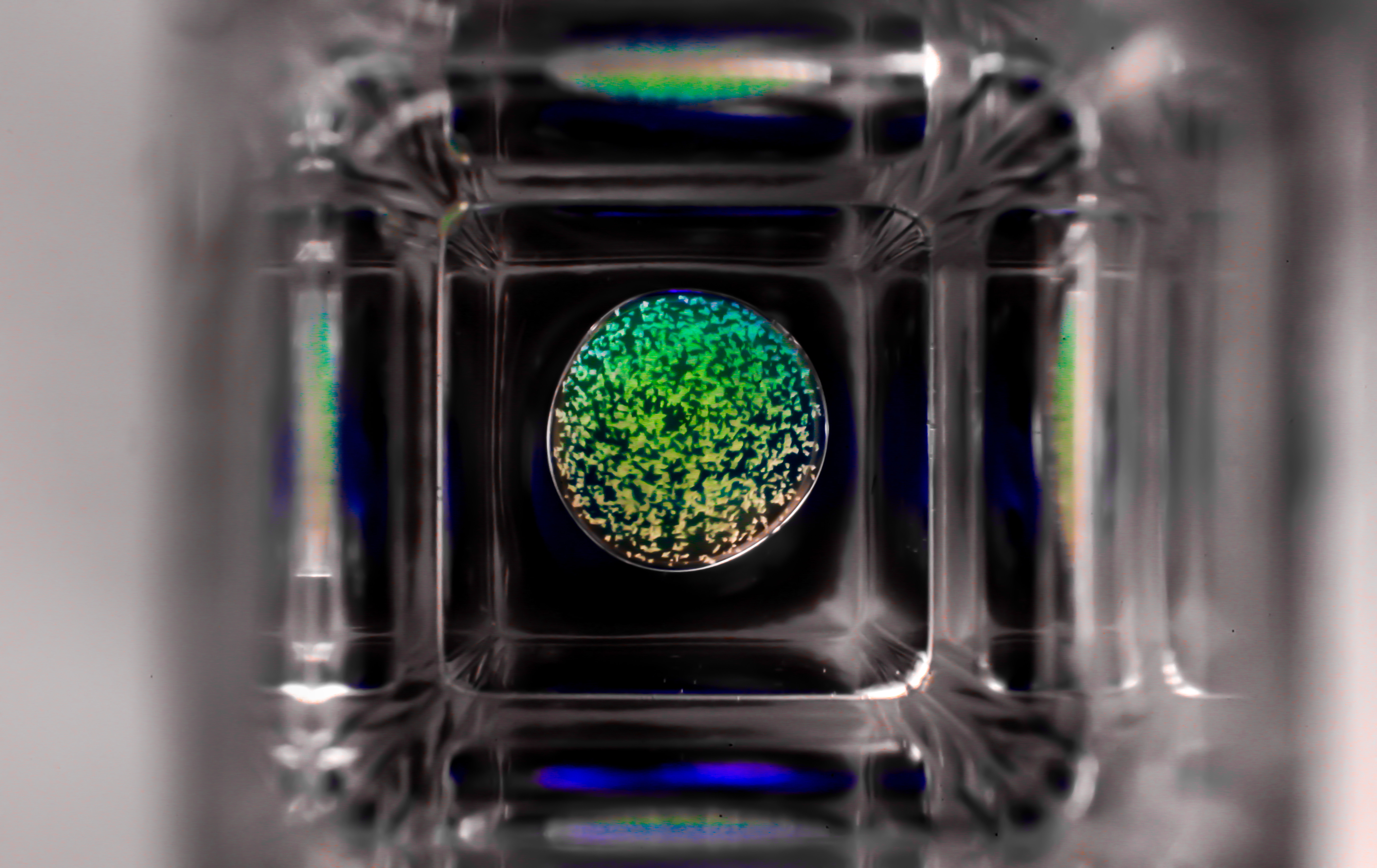 Top view of a rotating ~ 40 uL aqueous droplet, suspended at the interface between two fluids inside a square curvette. The droplet contains an assay of functionalized latex beads, agglutinating in the presence of human C-reactive protein. Photographed by David Castro and David Conchouso.

And the runner ups are…
Wicking Glass Channels:
Streams of two aqueous dyes interlace at the junction of two channels on soda-lime glass. The cracked glass morphology promotes rapid wicking and mixing of the liquids.Photographed by Manuel Ochoa.
Acoustic Streaming Effects: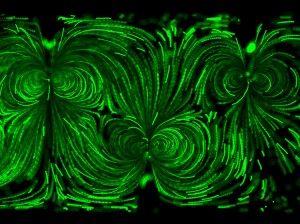 By acoustically oscillating the triangular, solid sharp-edges inside microfluidic channel with a piezoelectric transducer, acoustic streaming patterns can be developed around the tips of the triangular, solid sharp edges. Photographed by Po-Hsun Huang.
Highly Porous Polymer Bead: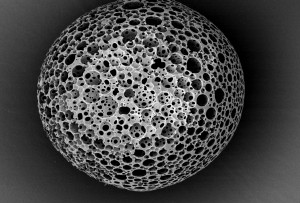 A highly porous polymer bead generated from High Internal Phase Emulsion. This bead (D=200µm) was synthesized inside a droplet-based microfluidic device and cross-linked under UV irradiation. These beads cna be used for a range of applications, including tissue engineering, 3D cell culture, biocatalysis and enzyme storage. Photographed by Florian Lapieere.
You can read more about the art in science of MicroTAS in Darwin Reyes-Hernandez's (NIST) Editorial.
The Eight Annual Art in Science Award coming soon!
http://www.microtas2015.org/
We hope that these images have inspired you to get creative!