Lab on a Chip presents uTAS Abstracts 2003 to 2014: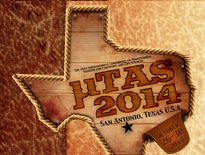 The page link below gives the lab on a chip/microfluidics/μTAS communities free access to both current and archived content submitted to the μTAS conferences in the form of extended abstracts. This service will support workers in finding essential references and hence increase knowledge of past work in the field and assist with current and future research.
Abstracts are available through the following link: http://rsc.li/1eYWXQs
This archive includes abstracts presented at uTAS meetings from 2003 to present and essentially provides easy web access to the abstract discs supplied at the uTAS meetings.