Congratulations to Dr. Sangeeta N. Bhatia, winner of  the 2014 Corning Inc./Lab on a Chip Pioneers of Miniaturisation Lectureship.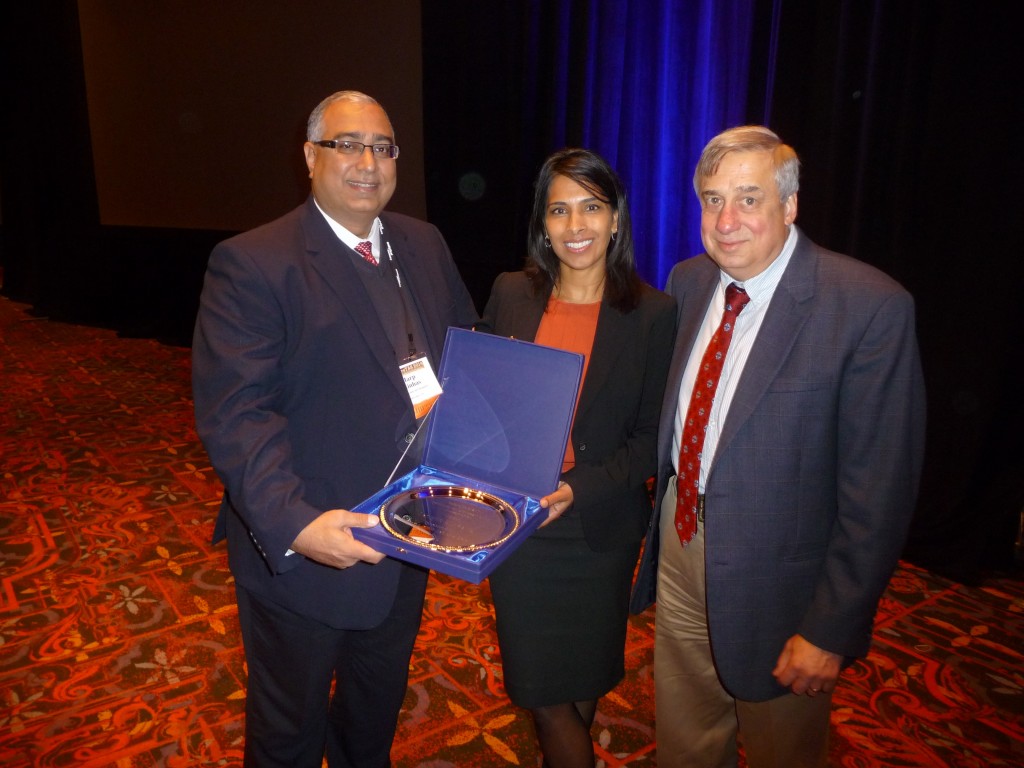 The picture shows Lab on a Chip Executive Editor, Harpal Minhas (Left) and Director of Polymer processing in Organic & Biochemical Technologies, Science & Technology at Corning Incorporated, Ed Fewkes (right) presenting Sangeeta (middle) with her award earlier this week at the µTAS 2014 Conference.
The 9th 'Pioneers of Ministurisation' Lectureship, is for extraordinary or outstanding contributions to the understanding or development of miniaturised systems and was presented to Dr Bhatia at the µTAS 2014 Conference in San Antonio, Texas in October 2014. Dr Bhatia received a certificate, $5000 and gave a short lecture at the conference. Further information, including past winners, can be viewed on our homepage.