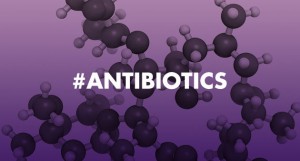 http://www.longitudeprize.org/
Over the past month, members of the public have been voting for six  challenges to win the Longitude Prize and last week it was announced that antibiotics was the winning category.
The development of antibiotics has been vital to our survival, adding 20 years to each persons life on average – but antimicrobial resistance is threatening to cause antibiotics to become ineffective in the future. Along with the development of new antibiotics, diagnostics are crucial in ensuring that patients receive appropriate treatment; to help us to monitor infection and to conserve the therapies we have by only administrating to those that really need them.
The challenge for Longitude Prize 2014 will be set to create a cheap, accurate, rapid and easy-to-use point of care test kit to identify bacterial infections.
We are working with a number of learned societies to develop community initiatives to bring researchers from different disciplines together to stimulate research in the infections disease area. Supporting the Longitude Prize challenge, we have made the following relevant Lab on a Chip articles free* to access for a limited time, so click on the links below and download them today!

Time Lapse Investigation of Antibiotic Susceptibility using a Microfluidic Linear Gradient 3D Culture Device
Zining Hou,   Yu An,   Karin Hjort,   Klas Hjort,  Linus Sandegren and   Zhigang WU
Lab Chip, 2014, Accepted Manuscript
DOI: 10.1039/C4LC00451E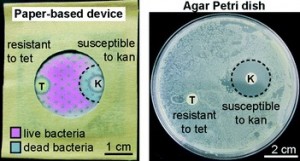 Antimicrobial susceptibility assays in paper-based portable culture devices
Frédérique Deiss, Maribel E. Funes-Huacca, Jasmin Bal, Katrina F. Tjhung and   Ratmir Derda
Lab Chip, 2014,14, 167-171
DOI: 10.1039/C3LC50887K