As the meeting at the Lorentz Center entitled 'Organs on Chips: Human Disease Models' draws to a close, we thought we'd remind you about the fantastic free* collection of articles we've put together from Lab on a Chip and Integrative Biology on the topic.
The collection can be found here, and includes papers such as:
Microengineered physiological biomimicry: Organs-on-Chips
Dongeun Huh, Yu-suke Torisawa, Geraldine A. Hamilton, Hyun Jung Kim and Donald E. Ingber
DOI: 10.1039/C2LC40089H
Organs-on-chips: breaking the in vitro impasse
Andries D. van der Meer and Albert van den Berg
DOI: 10.1039/C2IB00176D
Ensembles of engineered cardiac tissues for physiological and pharmacological study: Heart on a chip
Anna Grosberg, Patrick W. Alford, Megan L. McCain and Kevin Kit Parker
DOI: 10.1039/C1LC20557A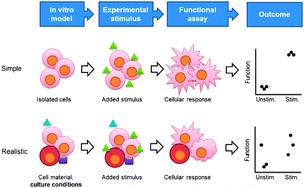 Hurry though, as the collection is only available with free* access till the 8th October!
*Free access is provided to recognised institutions or to individuals through an RSC Publishing Personal Account. Registration is quick and easy at http://pubs.rsc.org/en/account/register.