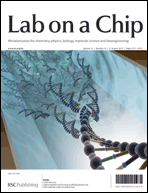 To celebrate last month's release of the 2011 Impact Factors, we are making some of our best content free to access.
The collection brings together the 20 top cited  Lab on a Chip papers from 2009 and 2010.
View the collection here.
All the articles are free to access for a limited time, following a simple registration for individual users.