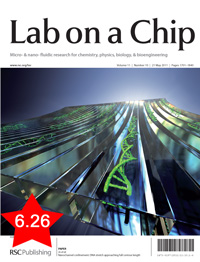 Lab on a Chip is delighted to announce a 2010 Impact Factor of 6.26, demonstrating the community support for Lab on a Chip as their journal of choice  for miniaturisation at the micro and nanoscale, for both fundamental and applications-based research.
Our thanks to all of our Editorial and Advisory Board members, authors and referees.
View the RSC Publishing blog for important news on the overall RSC Impact Factor performance.