Our JAAS  board members have certainly been busy this month. Many of them attended the 14th Rio Symposium on Atomic Spectrometry meeting, in Vitória City, Brazil, 2nd – 7th April. They barely had time to catch their breath before attending the Royal Society of Chemistry Seminar at UFSM, 10th April, at the Federal University of Santa Maria, Brazil. This was organised by JAAS Editorial Board member Erico Flores (UFSM). It was attended by JAAS Editorial Board member Jörg Feldmann (University of Aberdeen) and JAAS Editorial Board Chair Martin Resano (University of Zaragoza). Lectures and talks were given by Erico, Jörg and Martin, along with Eva Krupp (University of Aberdeen).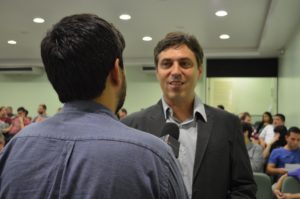 Erico Flores (right)
The meeting was a complete success, with registration demand exceeding the number of available spaces. Meeting participants were a mixture of researchers from various scientific fields. Audience engagement was exceptional and the questions and answers at the end had to go on for an extra hour!
The quality of the seminar's content was top notch, which is no surprise, considering the line-up of speakers. Participants now have no excuse about not knowing how to  submit to JAAS after Martin Resano's talk: "How to publish in RSC journals". Other topics included "From rice to whales – a journey into mercury speciation". All of the talks and lectures were met with great enthusiasm.
Congratulations to Erico, for the success of the seminar, and a huge thank you to all participants and speakers. Due to the success of the meeting, JAAS will very certainly look into holding future events in Brazil.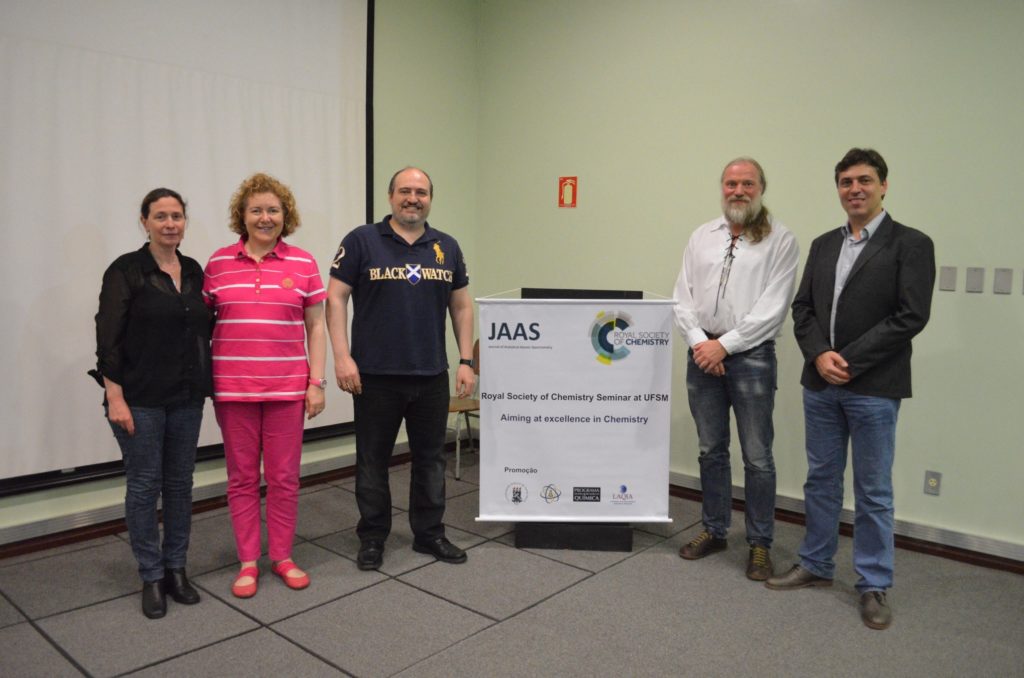 (From left to right) Eva Krupp, Esperanza Garcia-Ruiz, Martin Resano, Jörg Feldmann and Erico Flores