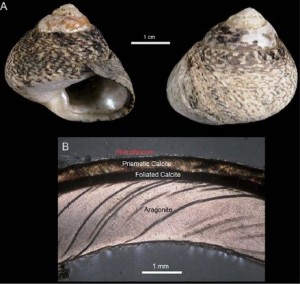 What if there were actual dinosaurs on Isla Nublar as depicted in Spielberg's Jurassic Park? What if they had succeeded in conquering the world? What would the dinosaurs be like? Palaeontology helps us to answer such questions. The world surrounding us today is a consequence of a series of events that happened over a long period of time. Looking back in time by reconstruction of the climatic and environmental variability in the past helps us to understand the current climatic, geographical as well as anthropological makeup of our world.
The study of biological remains from archaeological sites is useful to reconstruct the past climate and gain insight into human activities. Among these, shells of molluscs are excellent archives of  environmental conditions that existed during the life of the organism as well as indicators of human behaviour.
The chemical makeup of the shells as well as stable isotope ratios, mainly δ18O are associated with the sea water temperature. Trace element (such as Mg, Ca) ratios in the biogenic carbonate of shells provide geochemical data of high potential. A strong correlation of Mg/Ca with temperature has been shown in experimental work on different molluscs. But the analytical techniques used for the study involved long sample preparation procedures, microgram order of samples and are cost ineffective. In order to overcome these problems,  J. O. Caceres et al. at Complutense University, Spain, have shown for the first time the usage of Laser Induced Breakdown Spectroscopy (LIBS) to obtain the Mg/Ca ratios in the shells of modern specimens of the mollusc Phorcus lineatus.
In their recent JAAS article, they have demonstrated the feasibility of the LIBS technique as an analytical methodology for the determination of climate patterns and their correlation with other techniques such as δ18O. LIBS analysis of 47 samples of P. lineatus collected over a period of a year was carried out to evaluate the potential of Mg/Ca ratios in the shells to infer sea water paleotemperatures. 'LIBS allow us to obtain results quickly with considerable cost reduction without the loss of archaeological materials', conclude J. O. Caceres et al.
To learn more about the detailed analysis and correlation of Mg/Ca ratios with sea water paleotemperatures by using LIBS, read the full article for free* by using the following link-
Mg/Ca ratios measured by laser induced breakdown spectroscopy (LIBS): a new approach to decipher environmental conditions
A. García-Escárzaga, S. Moncayo, I. Gutiérrez-Zugasti, M. R. González-Morales, J. Martín-Chivelet and J. O. Cáceres
J. Anal. At. Spectrom., 2015, 30, 1913-1919
DOI: 10.1039/C5JA00168D