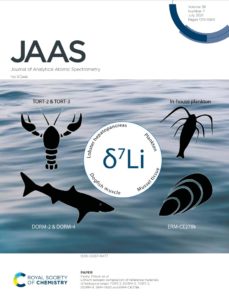 The new Young Analytical Scientists themed collection for JAAS is now published.
This collection highlights the work of outstanding young scientists in atomic spectrometry and related areas. Authors are either outstanding graduate students, postdoctoral fellows, researchers in their first industrial appointment or young analytical faculty. Each author was nominated by worldwide experts in the field including members of the Editorial Board and Advisory Board of JAAS.
Guest Edited by Björn Meermann. New articles will be added to this collection as they are published.
These papers will be free to read* until 30th September 2021.
We hope you enjoy the collection!
Why not submit your high impact research to JAAS today.
*Access is free through an RSC account (free to register)