Young Analytical Scientists
---
JAAS is excited to announce David Clases as one of our Young Analytical Scientists.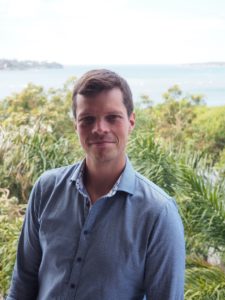 David Clases was born in Paderborn (Germany) in 1989 and developed a passion for the natural sciences in his childhood which stimulated his career of scientific enquiry. After graduating from secondary school in the small town of Neuenheerse in 2009, he commenced his study of Chemistry at the University of Münster (Germany), where he obtained a Bachelor's and Master's degree in 2012 and 2014. Intrigued by Analytical Chemistry as an interdisciplinary science operating at the interface of various fields including medicine, nanotechnology, life- and environmental sciences, he began his PhD studies at the University of Münster under the supervision of Prof. Uwe Karst, and was supported by the German Chemical Industry Association (VCI). As part of a committed and dynamic group, he attained expertise in the application of hyphenated technologies based on inductively coupled plasma – mass spectrometry (ICP-MS) and high-resolution molecular MS. During his studies he was supported by the German Academic Exchange Service to visit the working group of Prof. Philip Doble at the University of Technology Sydney (UTS), Australia, and returned upon the completion of his PhD program in 2017. At UTS, he became a postdoctoral fellow of the German Research Foundation and worked as part of an interdisciplinary team in a vibrant research environment. He has developed an independent research program featuring novel approaches and methods for the characterisation of elemental and proteomic bioindicators and is interested in the analysis of trace elements and emerging nanomaterials in biological and environmental systems. He is a core member of the Atomic Medicine Initiative and, since 2020, employed as a Lecturer of Analytical Chemistry.
Read Dr Clases's paper, Determination of gadolinium MRI contrast agents in fresh and oceanic waters of Australia employing micro-solid phase extraction, HILIC-ICP-MS and bandpass mass filtering.
---
J. Anal. At. Spectrom., 2021, Advance Article