Young Analytical Scientists
---
JAAS is excited to announce Rui Liu as the latest author of one of our Young Analytical Scientist authors.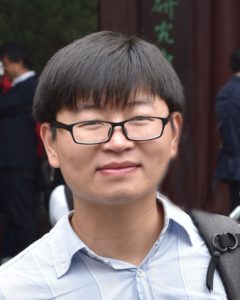 Rui Liu is an associate professor of analytical chemistry in Sichuan University. He received his B. S. and Ph. D. degree from Sichuan University in 2004 and 2012, respectively. During the graduate study, he worked as a visiting scholar in National Research Council Canada in 2010-2011. As a postdoctoral researcher, he worked in the Department of Chemistry in Tsinghua University in 2013-2016. He joined the faculty of the College of Chemistry in Sichuan University in 2016. His current research interests are inductively coupled plasma mass spectrometry-based immunoassay and its applications in clinical diagnosis.
Read Dr Liu's paper on single nanoparticle analysis for homogeneous immunoassay of CA19-9 for serological evaluation. 
---
J. Anal. At. Spectrom., 2021, 36, 279-284