You are invited to contribute to the upcoming JAAS themed issue showcasing the latest discoveries and developments in SIMS for Biological Applications.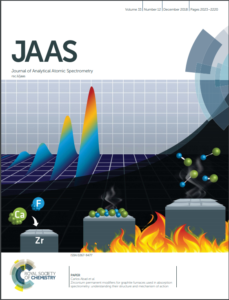 Guest Edited by Professor Dirk Schaumloffel (Universite de Pau et des Pays de l'Adour) this upcoming themed issue will highlight the most outstanding work in the area of SIMS, and also to provide some insight into the newly emerging work in this exciting area of research.
For your article to be considered for the SIMS for Biological Applications themed issue we must receive your manuscript by April 1st 2019.
Communications, full papers and review articles are welcomed, if you are interested in submitting a paper for this themed issue please contact us to let us know.