We are delighted to welcome our new Food & Function Advisory Board members! Read more about them below:
---
Dragan Milenkovic
Associate Researcher, Department  of  Nutrition
UC Davis, USA
Dr. Milenkovic's research aims to demonstrate impact of nutrients on development and prevention of cardiovascular and neurodegenerative diseases and to identify molecular and cellular mechanisms of actions underlying observed effects using multi-genomic and bioinformatic approaches. In the last 10 years his research has been particularly focused on protective effects of bioactive plant compounds, mainly polyphenols. His projects uses translational research approach involving in-vitro studies, animal models and clinical trials. He uses multi-omics and systems biology to integrate results from genomics studies, including modifications in expression of gene (protein coding and non-coding like microRNAs, long non-coding RNAs, short non-coding RNAs), protein, epigenetics as well as in-silico docking studies to evaluate interaction between polyphenol metabolites and cell signalling proteins.
Key Areas: Mechanism of actions of plant food bioactives; in vivo and in vitro studies , nutrigenomic approach, bioinformatics
---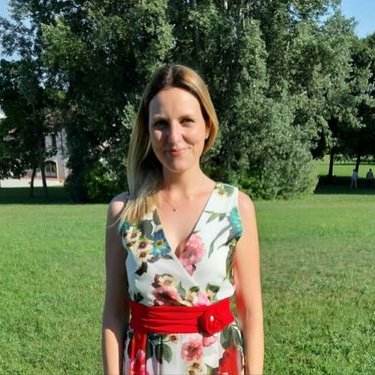 Letizia Bresciani
Assistant Professor, Laboratory of Phytochemicals in Physiology – Human Nutrition Unit Department of Food and Drugs
University of Parma, Italy
Dr. Letizia Bresciani is Assistant Professor at the Human Nutrition Unit of the Department of Food and Drugs at the University of Parma. She received a PhD in Food Science and Technology at the University of Parma (2016). Her research primarily focuses on identification and characterization of phytochemicals, mainly (poly)phenols, in plant-based foods, and their human metabolism, bioavailability and bioactivity in vivo, with a particular interest in inter-individual variability related to microbial catabolite production. She has a large experience in liquid chromatography coupled with mass spectrometry, and she developed analytical methods to identify and quantify native plant phytochemicals, as well as phytochemical human metabolites and microbial catabolites. s
Key Areas: Food matrices, Polyphenol characterization, analysis, bioavailability, metabolism, bioactivity, in vivo studies
Find her on Twitter @Leti_Bresciani
---
Antonio Gonzales-Sarrias 
Tenured Scientist – Food & Technology Department -CEBAS-CSIC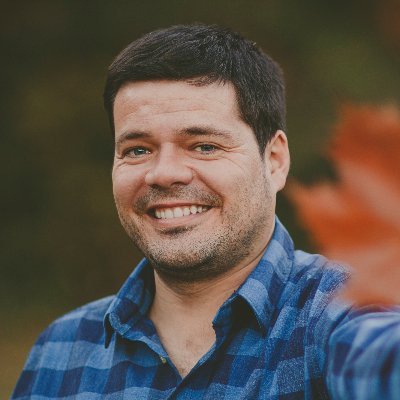 Murcia Spain
Antonio González-Sarrías obtained his Bachelor Degree in Biology (University of Murcia-UMU, Murcia, Spain) in 2003. From September 2003 to June 2005, he was collaborating at the Cell Biology Department (Faculty of Biology, UMU). He carried out his PhD studies from 2005 to 2009 at the Research Group on Quality, Safety, and Bioactivity of Plant Foods in CEBAS-CSIC (Murcia, Spain), funded by a FPI grant from the Ministry of Education and Science of the Spanish Government.
From May 2010 to May 2012 he continued working as a postdoctoral researcher at the Bioactive Botanical Research Laboratory, College of Pharmacy at the University of Rhode Island (Rhode Island, USA) under the supervision of Professor Navindra P. Seeram.
In June 2012, he returned to CEBAS-CSIC with a postdoctoral contract. In January 2014 he started to work as a postdoctoral scientist with a "Juan de la Cierva" grant for three years, until December 2016, from the Ministry of Economy and Competitiveness of the Spanish Government (Spain). Next, he kept working as a postdoc as a member of the Food & Health Lab (CEBAS-CSIC) until July 2018 that he achieved the position of Tenured Scientist-CSIC at CEBAS-CSIC.
He has developed an active research program for the last 15 years related to health-diet interaction. The main line of research is based on the identification of plant foods polyphenols that could have a beneficial effect on health, particularly against colorectal and breast cancer, intestinal inflammation and cardiovascular diseases, to evaluate whether polyphenols are responsible for that a diet rich in fruits and vegetables is correlated with a lower incidence of cardiovascular disease and cancer. This goal is approached in a multidisciplinary way covering from preclinical studies (cell culture and animal models) and human studies, and intending to establish the physiological conditions at which polyphenols or their derived metabolites (phase II or microbial) exert their action in the potential target organs of these compounds. Thus, taking into account the observed effects in vivo we perform, in physiologically relevant conditions, in vitro mechanistic studies to identify the pathways involved in the observed processes.
Key Areas: Polyphenols, effects on health, colorectal and breast cancer, intestinal inflammation and cardiovascular diseases, mechanistic studies, cell cultures, animal models and human studies
Find him on Twitter @Agsarrias
---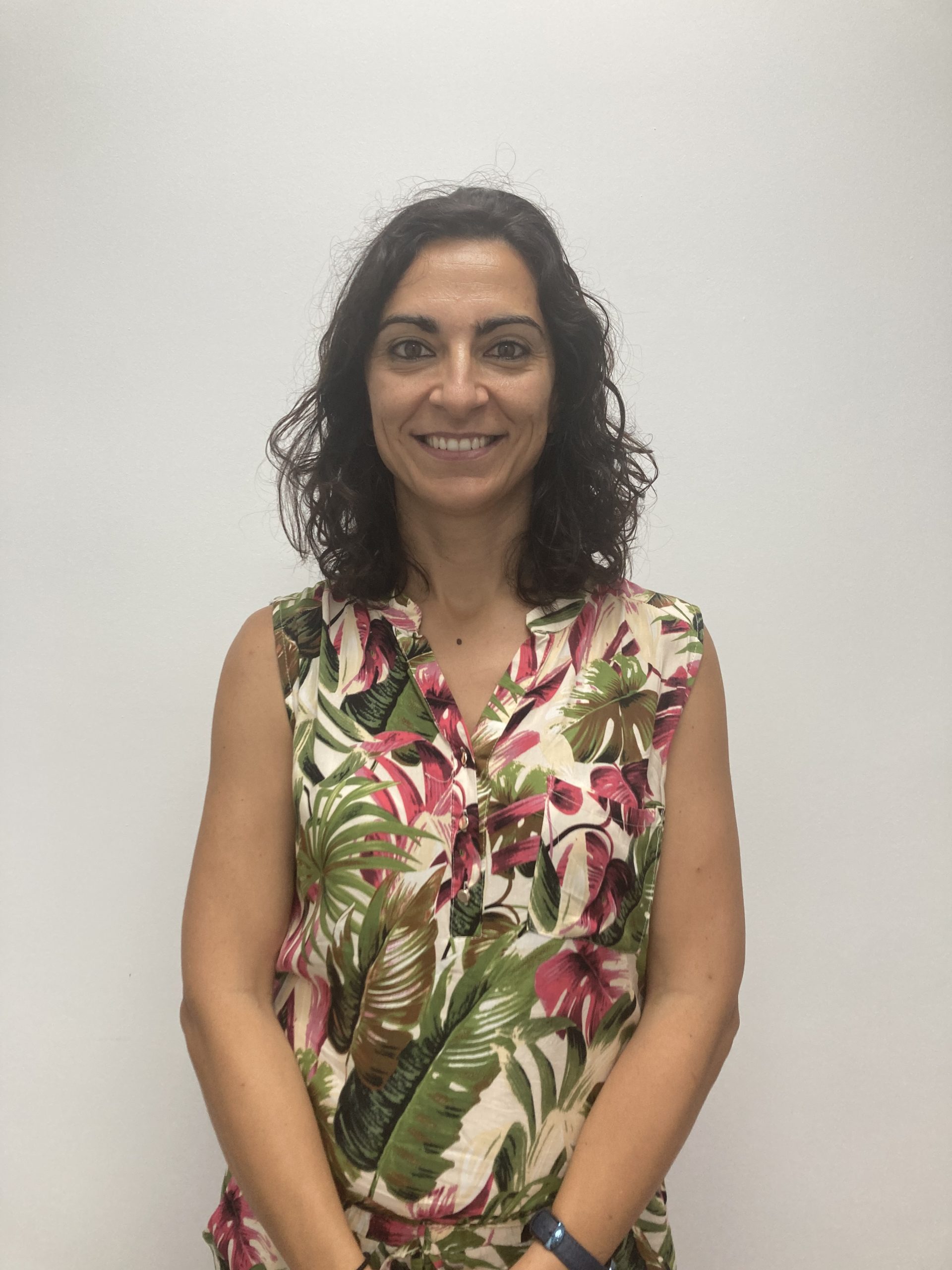 Rocio Garcia Villalba
Food Science & Technology Department – Group on Quality, Safety and Bioactivity of Plant Foods – CEBAS-CSIC
Murcia ,Spain
Rocio Garcia Villalba is a Chemical Engineer and undertook her PhD studies in the Department of Analytical Chemistry at the University of Granada (2006-2010). She demonstrated the potential of different analytical platforms for the characterization of compounds of interest in different food matrices, mainly phenolic compounds in olive oil samples. After her PhD, she started her postdoc at the Food Science and Technology Department of CEBAS-CSIC in Murcia.
Her main research line deals with polyphenols and health, specifically in optimizing advanced analytical methods for secondary metabolites, mainly polyphenols, in plant extracts and biological samples, studying their metabolism, bioavailability, pharmacokinetics, and interactions with the gut microbiota. She has been involved in research projects where important advances have been made related to the bioavailability and metabolism of ellagitannins and their active microbial metabolites, urolithins. She has also collaborated with international research teams and private companies to know more about the physiological concentrations and metabolic state of other families of polyphenols. She has worked on the interindividual variability in response to consumption of plant food bioactives through the participation on a European Positive COST Action. She was principal investigator of a JIN project (2017-2020) more focused on the gut microbiota metabolism and she is interested in continuing to delve into the gut microbial metabolome, its interaction with polyphenols and the gut microbiota-brain axis.
Key Areas :Food chemistry, food processing, polyphenols analysis, bioavailability, bioactivity, analytics 
---
Postdoctoral Research Scientist , Nova University Lisbon,
Lisbon, Portugal
Dr Figueria's research is focused on the understanding of the cellular and molecular mechanisms that trigger brain diseases, especially age-related diseases (Parkinson's and Alzheimer's disease) and chronic diseases (brain metastases formation from triple-negative breast cancer), focusing on blood-brain barrier (BBB) dysfunction as a central hallmark. Moreover, her research also seeks to tackle such diseases through health dietary habits promotion, focusing on bioavailable (poly)phenol metabolites mechanism of action.
Key Areas: Understanding the cellular and molecular mechanisms that trigger brain diseases, Blood brain barrier, plant food bioactives
Find her on Twitter @ines_figueira88
---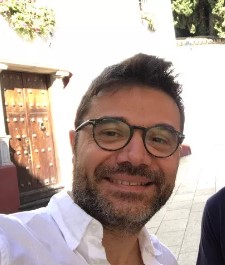 Mario Allegra, PharmD, PhD
Associate Professor of Biochemistry
University of Palermo, Italy
Prof. Mario Allegra studied Chemistry and Pharmaceutical Technologies at the University of Palermo, Italy, and graduated as Pharm.D. in 1997. He then joined the research group of Prof. Perretti at the Department of Biochemical Pharmacology, Queen Mary's University of London. Since 2000, he has been working at the University of Palermo, where he received his Ph.D. in molecular medicine and now holds the position of Associate Professor of Biochemistry.
Professor Allegra's research interests focuses on the role of micronutrients and phytochemicals in oxidative stress-dependent, inflammatory-related pathologies. He is fascinated by the interplay between plant and mammalian molecules in xenhormethic terms. By looking at the plant kingdom as a striking pharmacological cornucopia, he  has decided to focus his attention to a molecule holding a small niche within the immensity of the chemical space occupied by phytochemicals: Indicaxanthin.
Over the last 20 years he have been characterising the health properties of phytochemicals from several sources such as Opuntia Ficus Indica fruit, Pistachio nut, Caper and Manna from both biochemical and pharmacological perspectives.
---
Please join us in welcoming our new  Food & Function Advisory Board, who will help shape the bright future of our journal!