In celebration of the International Conference on Polyphenols and Health (ICPH) 2022 in London, UK, we are delighted to announce that Food & Function is launching a Special Issue to highlight the latest trends, topics and developments in the field of polyphenols, food science and health. This includes but is not limited to research on the:
Relationship between the physical properties/structure of food and nutrition and health – for example, nutrient release and uptake
Molecular properties and physiological effects of food components (novel ingredients, food substitutes, phytochemicals, bioactives, allergens, flavours and fragrances)
Efficacy and mechanisms of bioactives in the body – including biomarkers
Role of nutrition and diet in disease
We welcome submissions of original research articles and reviews, which (following successful peer review) will be published and added to the online collection. Papers will receive extensive promotion throughout the submission period and also will be disseminated widely as a prominent issue for the journal.
This Special Issue is now open for submissions with a deadline of November 1st 2022.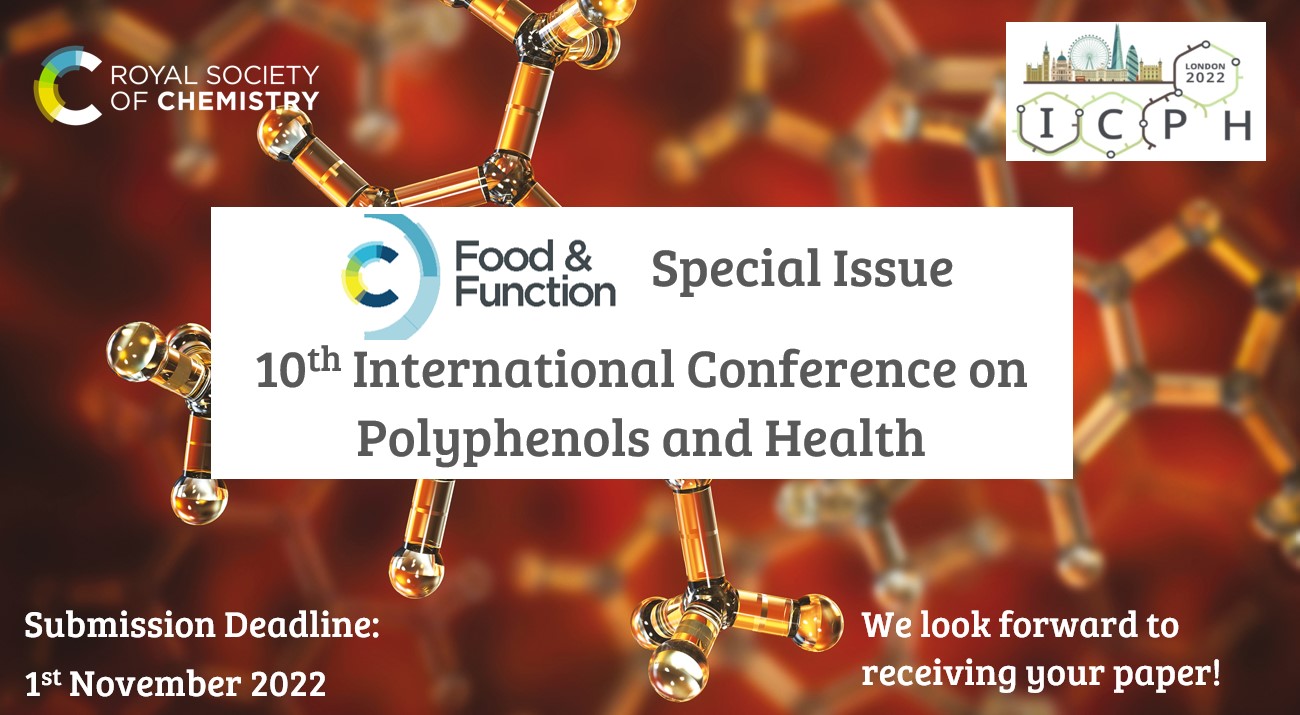 If you are interested in submitting to the Special Issue, please submit directly via https://mc.manuscriptcentral.com/food and quote the Special Issue code ICPH22 (or alternatively, please get in touch with the Food & Function Editorial Office at food-rsc@rsc.org).
We look forward to receiving your paper!