We are delighted to welcome Professor Kevin Murray (The University of Western Australia) to the Food & Function Advisory Board.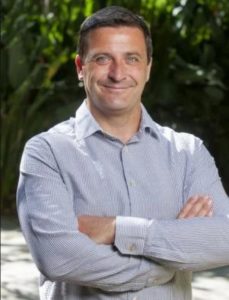 ---
Kevin is a highly experienced applied biostatistician who is currently the Head of the Division of Population Studies at the University of Western Australia. With over 20-years statistical experience, he has acquired extensive knowledge and expertise in clinical trials, epidemiological studies, intervention studies, surveys, longitudinal studies and studies involving linked data. He is currently principal supervisor for 3 PhD students and co-supervisor for 8 students, with several recent completions. He is currently the Chair of the Research Committee and a Board Member of the Busselton Population Medical Research Institute, and sits on the representative council as an Australasian representative for the International Biometrics Society. He was previously employed in the role of the Director of the University of Western Australia's Centre for Applied Statistics (2009-2016), where he developed associations with researchers and business clients and built and mentored a strong team of biostatisticians.
Kevin's research experience in epidemiology and biostatistics; biostatistical methodology; population health; and constrained modelling will add valuable expertise to our Food & Function Advisory Board.
Please join us in welcoming Kevin to our community!