IPC2017 is being held from 20th – 22nd June, in Budapest, Hungary.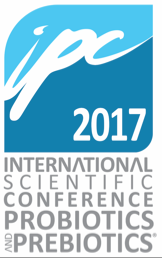 There are 10 reasons why you have to attend IPC2017. The main topics of IPC2017:
Prebiotics – How does it work and how to develop a novel prebiotics.
Human milk oligosaccharides as a prebiotics and immune modulator.
How to get an approval for probiotics with health claims. Approaches to get approval from EFSA and other countries.
How to identify functional probiotics. Development of novel screening system and evaluation procedure to identify functional probiotics.
How probiotics work? Elucidation of underlying mechanism of actions.
What are the effector molecules mediate health benefits of probiotics. How to identify and how to evaluate the functionality.
How to characterize probiotic strains. Genetics, functional genomics of probiotic strains.
How to formulate the probiotics to keep maximum effectiveness.
Clinical trial of probiotics. What are the current statues of health benefit of probiotics in diverse disorders.
Future probiotics. Novel function of probiotics.
IPC2017 offers the chance to meet a mixture of both leading scientists in the field and emerging young scientists. The conference's many plenary, keynote and highlight speakers will be organised into thematically ordered sessions.