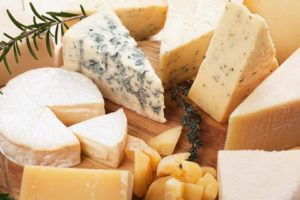 If your Christmas was anything like mine, then you ate an awful lot of cheese. I love mature cheddar, and I'm partial to brie, but don't offer me anything blue. I always thought my taste buds dictated my choices but recent research has shown that your physiology can affect how you perceive food.
To test for a link between physiology and taste, Elisabeth Guichard from the French National Institute for Agricultural Research, and colleagues combined cheddar, soft cheese, butter, protein powder, salt and water in different proportions to create four model cheeses with differing fat content and firmness. They then trained 14 taste testers to recognise the odour of two specific compounds – nonan-2-one, which gives blue cheese its notable smell, and ethyl propanoate, which gives cheese a fruity odour – and rate their perception of these two compounds in the cheese they tasted. At the same time the researchers recorded the testers' chewing activity and saliva composition.
Read the full article in Chemistry World >>>
---
Model cheese aroma perception is explained not only by in vivo aroma release but also by salivary composition and oral processing parameter
E. Guichard, M. Repoux, E. M. Qannari, H. Laboure and G. Feron
Food Funct., 2017, Advance Article
DOI: 10.1039/C6FO01472K
Do you fancy submitting an article to Food & Function? Why not submit to us here today or alternatively email us with your suggestions!