We are delighted to announce the appointment of Professor Hang Xiao as Associate Editor to the Food & Function Editorial Board.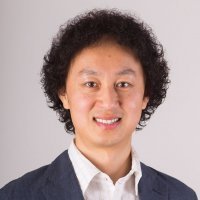 ---
Prior to his appointment at the University of Massachusetts Amherst, Professor Xiao was a Research Associate at Rutgers University following a PhD in Food Science at the University of Wisconsin-Madison. His research is focused on identifying potential disease preventive dietary components (nutraceuticals), elucidating their molecular mechanisms, investigating possible synergistic interactions among these dietary components and commonly used pharmacological compounds, enhancing biological activities and bioavailability of dietary components by food processing and nanotechnology, with the long-term goal of developing diet-based strategies for the prevention of chronic diseases.
---
We welcome Professor Xiao and his expertise to the Food & Function Editorial Board as Associate Editor alongside Tim Foster, Cesar Fraga, Isabel C F R Ferreira, Mario Ferruzzi and Duo Li. This appointment strengthens the Editorial Board, with all papers handled by an expert in the field. Submit your paper to Professor Xiao today!
You can keep up to date with the latest developments from Food & Function by signing up for free table of contents alerts and monthly e-newsletters.