The texture and melting behaviour of chocolate are key factors for determining chocolate quality. Textural characteristics such as bite, firmness, melting properties, stickiness and smoothness are important, however, perhaps the most important factor is melting behaviour. It must be solid at room temperature (about 20 ºC) and melt at body temperature (37 ºC). When consumed it melts in the mouth, mixes with saliva and the phase inverts from a fat continuous product into an oil-in-water emulsion upon chewing. It is at this point that levels of mouth-coating can be perceived.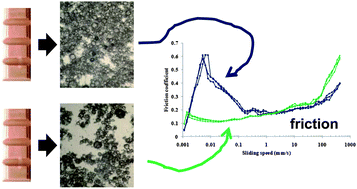 In this work, Bettina Wolf and co-workers from Nottingham, UK, have studied the microstructure of two chocolate samples following oral processing in order to understand the textural behaviour. Two milk chocolate samples with the same composition and viscosity in the melted state were manufactured differently to give differences in textural properties. The microstructureof the chocolate samples following oral processing resembled an emulsion as the chocolate phase inverts in-mouth and was clearly different and between the two samples. The sample that was found to be more mouth-coating appeared less flocculated after 20 chews. The team also performed tribological studies to measure friction properties. The research showed correlations between the sensory behaviour and the physical material properties relating to melting and friction behaviour.
To read the full article (free until the 13th February 2013) click the link below:
Oral processing of two milk chocolate samples, Ana Margarida Carvalho-da-Silva, Isabella Van Damme, Will Taylor, Joanne Hort and Bettina Wolf, Food Funct., 2013, DOI: 10.1039/c2fo30173c
Stay up to date with the latest developments from Food & Function by signing up for free table of contents alerts.