We are delighted to announce our next Desktop Seminar in our New Talent series! Dalton Transactions is providing an opportunity for emerging investigators to present, discuss and showcase their inorganic chemistry research based on our popular New Talent series of themed issues.
The next desktop seminar is based on our 2020 themed issue, New Talent: Americas – attendance is free and registration is now open.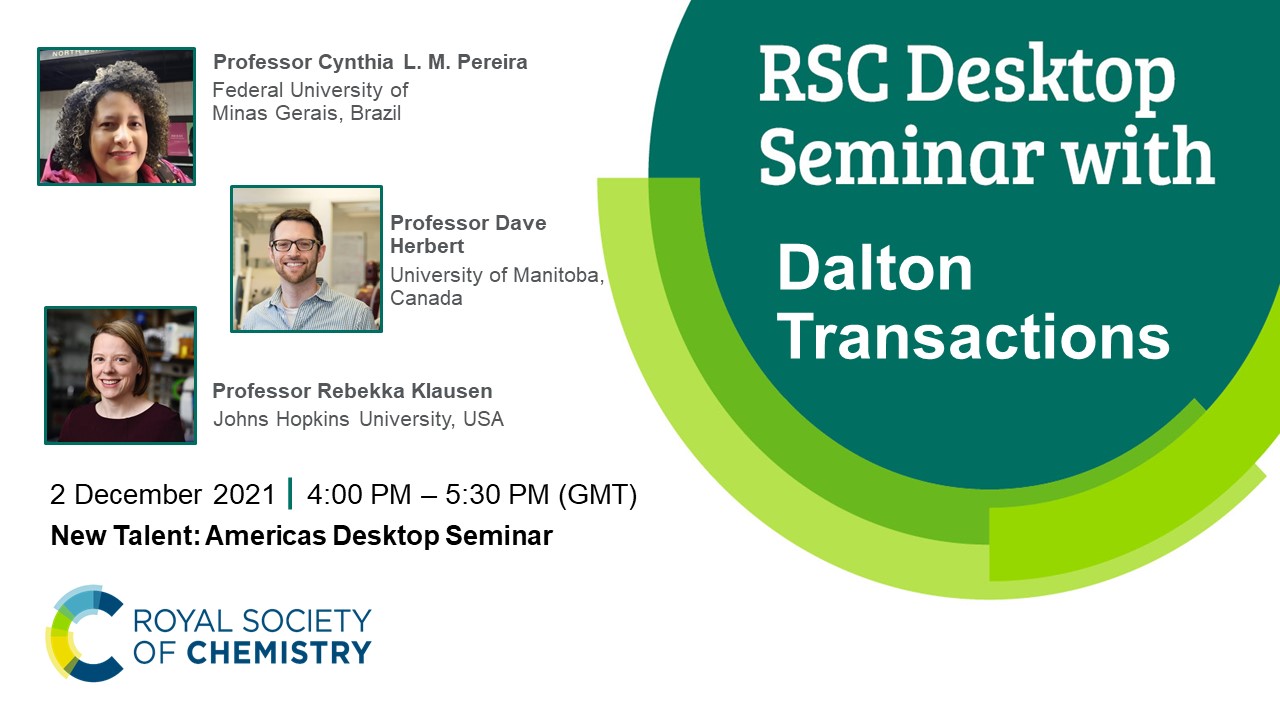 The seminar will be held on December 2, 2021 and will be chaired by Dalton Transactions Associate Editor, Professor Christine Thomas. The talks will cover a wide spectrum of topics within inorganic chemistry, including organometallic chemistry, main group chemistry and inorganic materials.
Speakers: 
Register now to attend these exciting talks!
Future desktop seminars will include more speakers from our 2020 themed issue, New Talent: Americas, as well as our other recent New Talent issues so watch this space for more details or sign up to our newsletter!