Prof. Alexandra Slawin and Dalton Transactions
This year, we are celebrating the 50th volume of Dalton Transactions by taking a look at some of our authors who have published over 50 articles in the journal. This week we learn what Dalton Transactions means to Professor Alexandra Slawin.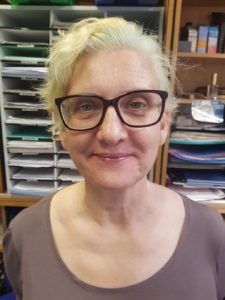 Our author at a glance:
Prof. Alex Slawin is a specialist crystallographer in the School of Chemistry at the University of St Andrews in Scotland. Her research in chemical crystallography focuses on structure determination by solving molecular puzzles. She chooses to publish in Dalton Transactions for its "broad readership and to support the RSC," and Dalton reminds her of "how John Dalton strove hard to pursue his own ideals despite many detractors and delivered a useful tool for generations to come."
As the specialist crystallographer on over 50 articles in Dalton Transactions, which of these works do you find to be most interesting/significant for our broad inorganic audience?
I'm interested in crystallography of all types, so they were all significant and interesting to me.  I like Use of Se4N4 and Se(NSO)2 in the preparation of palladium adducts of diselenium dinitride, Se2N2; crystal structure of [PPh4]2[Pd2Br6(Se2 N2)], from the early years of my career, working with Paul Kelly who is an engaging collaborator. This was a challenging material to handle, and I had no access to low temperature – just a very neat final structure which has formed the basis of further work.
How do you intend to expand upon your research in the future?
I have recently undergone a course in mediation so this may well expand the thrust of my research interests.
What would you say are the biggest barriers which need to be overcome to expand your research?
Money
Outside of your own research, please suggest a Dalton Transactions article which you think has made a significant contribution to its field?
I like this one from Paul Pringle in Bristol (neat ligands and a good study): Ring size effects in cyclic fluorophosphites: ligands that span the bonding space between phosphites and PF3
What advice do you have for young researchers new to your field?
Broaden your interests from the start.
What does Dalton Transactions mean to you?
It always reminds me how John Dalton strove hard to pursue his own ideals despite many detractors and delivered a useful tool for generations to come.
Why do you choose to publish in Dalton Transactions?
For its broad readership and to support the RSC.
What is your experience of publishing with Dalton Transactions?
I started publishing over 35 years ago and will carry on.
You can check out Alex's most recent Dalton Transactions article on the structural variations of a new hybrid lead(II) pervoskite below.
---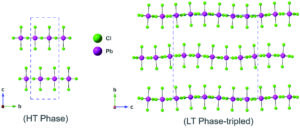 Structural variations in (001)-oriented layered lead halide perovskites, templated by 1,2,4-triazolium
Yuan-Yuan Guo, Lin-Jie Yang, Jason A. McNulty, Alexandra M. Z. Slawin and Philip Lightfoot*
Dalton Trans., 2020, 49, 17274­-17280
---
Check out the full collection of recent research published in Dalton Transactions by all of our featured Golden Authors in our Celebrating our Golden Authors collection.