Prof. Zhong-Min Su and Dalton Transactions
This year, we are celebrating the 50th volume of Dalton Transactions by taking a look at some of our authors who have published over 50 articles in the journal. This week, we learn what Dalton Transactions means to Professor Zhong-Min Su.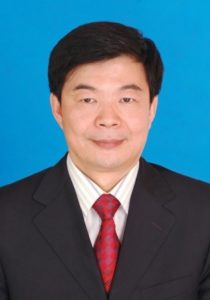 Our author at a glance:
Professor Zhong-Min Su is based in the Key Lab of Polyoxometalate Science of Ministry of Education, at the Northeast Normal University in China. His research interests include polyoxometalates, metal-organic frameworks and photoelectric materials, all underpinned by theoretical chemistry.  He views Dalton Transactions as the home of new and innovative inorganic chemistry research.
Please can you summarise your most recent research published in Dalton Transactions?
Our research combines theoretical calculations with the design and synthesis of new molecules and materials, predicting and realizing the functional properties of molecules and materials.
How do you intend to expand upon your research in the future?
We will use theoretical chemistry combined with experimental chemistry to design and predict the molecular structure and functional properties of materials.
What would you say are the biggest barriers which need to be overcome to expand your research?
The large molecular weight of polyoxometalates brings about difficulties in theoretical calculations and the realization of accurate prediction of the properties of polyoxometalates.
You've published over 50 articles in Dalton Transactions, which of these works do you find to be most interesting/significant for our broad inorganic audience?
Our research focusing on the use of theoretical chemistry alongside experimental chemistry to explain and predict the mechanisms of functional properties of materials.
Outside of your own research, please suggest a Dalton Transactions article which you think has made a significant contribution to its field?
All novel, complete, and in-depth research is vital to the development of molecular design and materials science.
What does publishing in Dalton Transactions mean to you?
Dalton is a well established and trustworthy journal which promotes the development of inorganic chemistry. I choose to publish my innovative inorganic chemistry research in Dalton Transactions, where these new, innovative, systematic studies can be recognized and enjoyed by reviewers and readers.
You can check out Zhong-Min's most recent Dalton Transactions article on syntheses of cucurbit[6]uril-based metal–organic rotaxane networks by the anion regulation strategy and their proton conduction properties below.
---

Syntheses of cucurbit[6]uril-based metal–organic rotaxane networks by the anion regulation strategy and their proton conduction properties
Xue-Song Wu, Dong-Ming Cheng,  Xin-Long Wang, Jing Sun, Hong-Ying Zang and  Zhong-Min Su,
Dalton Trans., 2020, 49, 1747-1751