We are delighted to announce the launch of our newest Spotlight Collection, comprising recently published articles focusing on Metal Organic Framework Sensors, handpicked by Editorial Board Member Professor Takashi Uemura, The University of Tokyo, Japan.
Spotlight Collections are ongoing themed collections highlighting the best past and present work in Dalton Transactions. If you would like to contribute an article to this collection, please contact the Editorial Office at dalton-rsc@rsc.org with your proposed topic.
All of these articles are free to access until December 31st, 2020 and we hope you enjoy reading them.
We are pleased to invite you to submit your research to Dalton and give your work the global visibility it deserves.
Selected articles:
A First Ln−MOF as a Trifunctional Luminescent Probe for Efficient Sensing of aspartic acid, Fe3+ and DMSO
Dong-Dong Yang, Liping Lu, Sisi Feng, Miaoli Zhu
Dalton Transactions, 2020, 49, 7514-7524
Two luminescent coordination polymers as highly selective and sensitive chemosensors for CrVI-anions in aqueous medium
Chen-Xue Wang, Yu-Pei Xia, Zhao-Quan Yao, Jialiang Xu, Ze Chang and Xian-He Bu
Dalton Transactions, 2019, 48, 387-394
Extraordinary sensitivity for H2S and Fe(iii) sensing in aqueous medium by Al-MIL-53-N3 metal–organic framework: in vitro and in vivo applications of H2S sensing
Aniruddha Das, Sooram Banesh, Vishal Trivedi and Shyam Biswas
Dalton Transactions, 2018, 47, 2690-2700
 Meet the Editor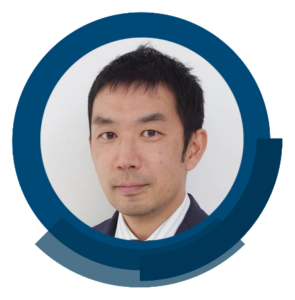 Takashi Uemura obtained his PhD at Department of Polymer Chemistry, Kyoto University in 2002. He then began his academic career as Assistant Professor and Associate Professor at Department of Synthetic Chemistry and Biological Chemistry in Kyoto University. In 2018, he moved to the University of Tokyo where he holds the position of Professor. He was also a researcher of PRESTO program (2006–2010) and has been a research director for a CREST program (2013-2020) of the Japan Science and Technology Agency. He has received a number of awards, including the Chemical Society of Japan (CSJ) Award for Young Chemists, the Commendation for Science and Technology by the Minister of Education, Culture, Sports, Science, and Technology, Kao Research Initiative Award, and JSPS Prize.
His research focuses on the preparation of synergistic nanohybrids between porous coordination compounds and polymeric materials, in particular, polymer chemistry in confined nanospaces.