Members of our Editorial Board recently awarded Dalton Transactions certificates to two attendees at conferences in Japan.
The XXVI International Conference on Organometallic Chemistry (ICOMC 2014) was held in Sapporo on 13th – 18th July with over 1100 participants in attendance.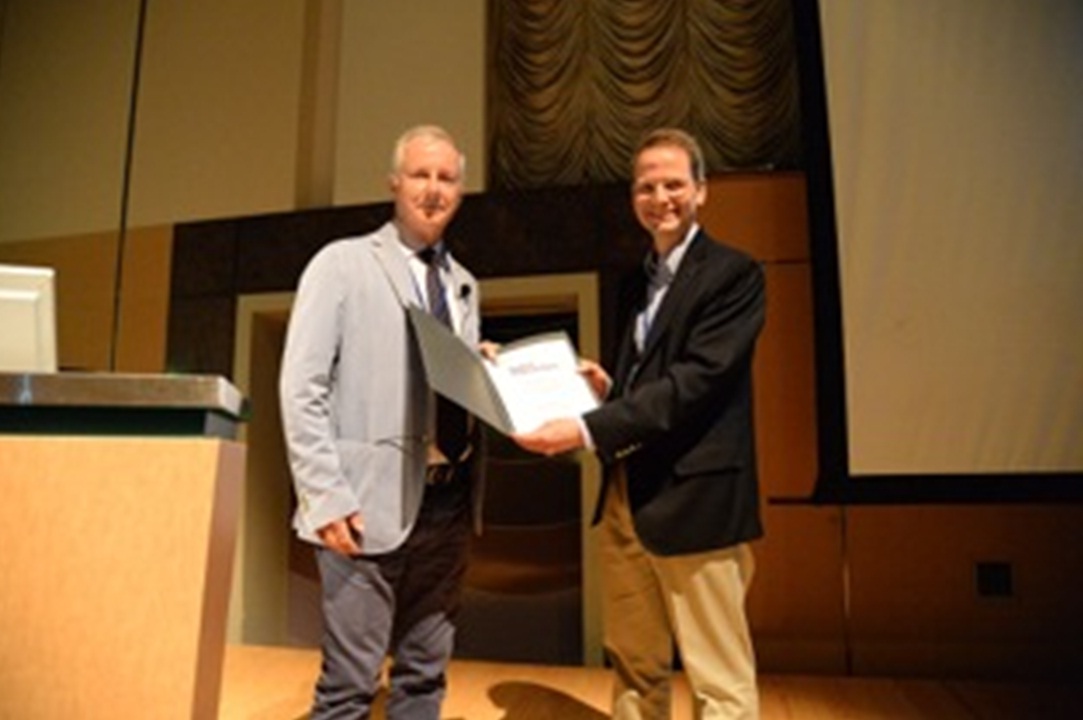 Professor Michael Fryzuk recieving his certificate from Professor Philip Mountford
Professor Philip Mountford (University of Oxford), Chair of the Dalton Transactions Editorial Board, was on hand to present Professor Michael Fryzuk (University of British Columbia) with a certificate commemorating his Dalton Transactions-sponsored lecture.
Professor Fryzuk gave an excellent talk on nitrogen fixation using organometallic species which was well attended by conference delegates.
After the conference, a number of speakers attended a post-ICOMC symposium at Osaka University on 19th July 2014. The meeting was attended by 150 students and local professors and featured talks from Professors Jun Okuda and Matthias Tam (both members of the Dalton Transactions Advisory Board), Professor John Arnold (Dalton Transactions Associate Editor) and Professor Mountford.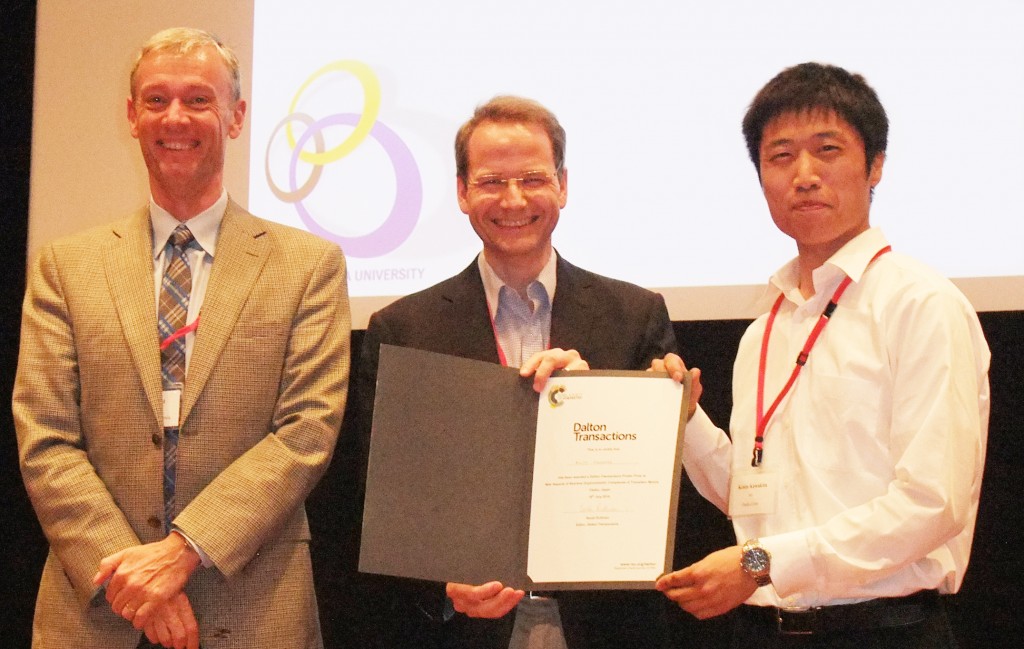 Mr Kento Kawakita (right) recieving his certificate from Professors John Arnold (left) and Philip Mountford (centre).
50 posters were presented during the conference, with Mr Kento Kawakita, from the group of Professor Kazushi Mashima (Osaka University and Dalton Transactions Advisory Board), being awarded a Dalton Transactions prize for best poster by Professors Mountford and Arnold.
Congratulations to both Professor Fryzuk and Mr Kawakita!