We were delighted to award six winners with poster prizes at the Dalton 2014 Joint Discussion Meeting .
The Dalton 2014 Joint Discussion Meeting was held at the University of Warwick in April and was attended by 200+ delegates with 150 posters presented. Poster prizes were jointly sponsored by the Royal Society of Chemistry journals Chemical Science, Dalton Transactions and Metallomics with each winner receiving a certificate and a Royal Society of Chemistry book.  
1st Prize was awarded to Mr Jack Rowbotham from Durham University who was also awarded a Dalton Division Bursary to present his work at  XVII Brazilian Meeting on Inorganic Chemistry in Araxá, Brazil in August. The award was presented by Dr Sam de Visser from the University of Manchester and Sarah Ruthven, Editor of Dalton Transactions. Well done Jack!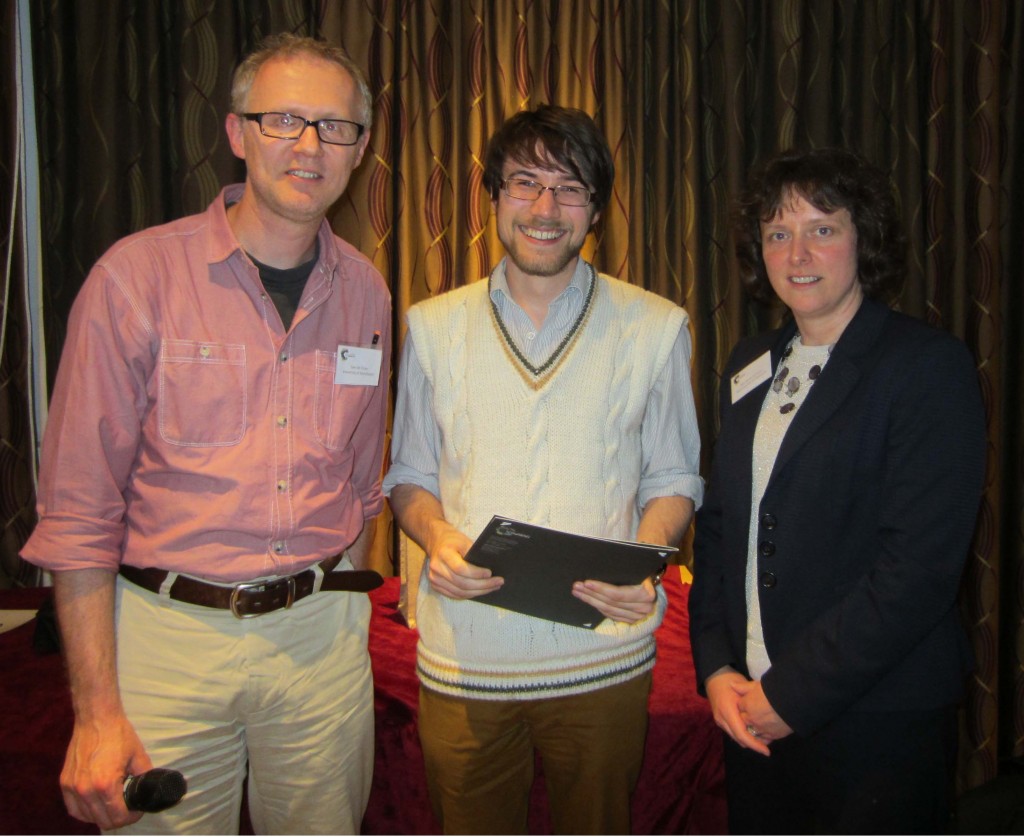 Sam de Visser, Jack Rowbotham and Sarah Ruthven.
Five other poster prizes were awarded to to the following people:
Miss Rhiann Andrew (University of Warwick)
Ms Nivedita Das (Dublin City University)
Mr Abayomi Faponle (University of Manchester)
Dr Amanda Jarvis (University of St Andrews)
Miss Sofia Papdouli (University of Bristol)
Congratulations to all the winners from Dalton Transactions, Chemical Science and Metallomics!