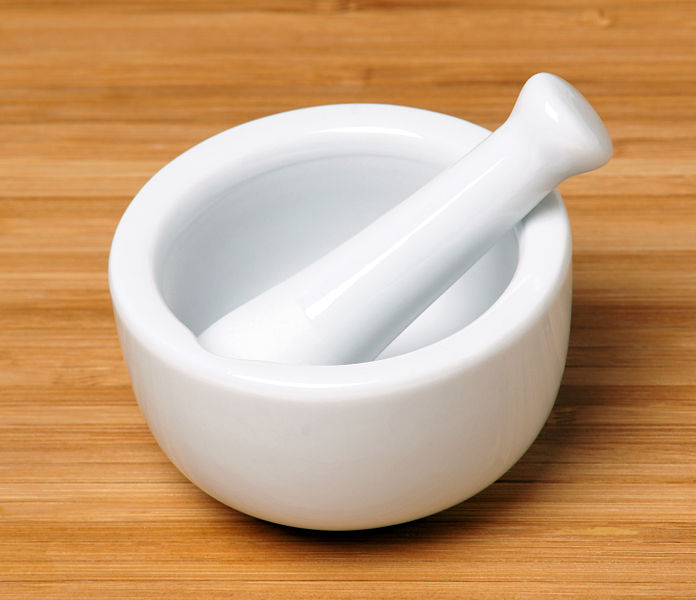 Mechanochemistry has been used for centuries – according to some, as early as 371 B.C. The pestle and mortar still has a place in many chemistry labs but nowadays mechanically-induced chemistry is  performed with the help of a high-energy ball mill.
In their latest Dalton Transactions Perspective, Vladimir Šepelák, Sylvie Bégin-Colin and Gérard Le Caër describe how ball milling is used to effect transformations in oxides. Whilst understanding of the mechanochemical processes involved in ball-milling metalllic compounds is growing, for the more-complex oxide materials, the field is still relatively immature.
The authors explain the various uses of ball milling oxides which can be grouped into either homogeneous or heterogeneous processes (determined by whether there is a net exchange of atoms across boundaries or not). Homogeneous processes encompass polymorphic transformations and titania phase transformations; heterogeneous processes involve compound formations, decompositions and redox reactions.
To read more about the interesting nanocrystalline characteristics that ball milling offers, read the Perspective article now.
Transformations in oxides induced by high-energy ball-milling
Vladimir Šepelák, Sylvie Bégin-Colin and Gérard Le Caër
Interested in other mechanochemistry articles? Read the growing number of articles being added to the ChemComm web theme in mechanochemistry – guest edited by Stuart James and Tomislav Friščić.