Frank Neese (Max Planck)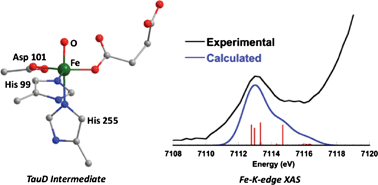 and Serena DeBeer (Cornell University), predict iron K-edge XAS pre-edge features for iron complexes using time-dependent density functional theory in this Dalton Transactions Hot article.
This work is building on the teams earlier investigations into ferrous and ferric complexes. The group will use their improved understanding of high valent iron intermediates to explain more about the behaviour of metalloproteins, and in this case they look at the heme active site of P450.
This paper is part of a themed issue guest edited by Stuart MacGregor (Heriot-Watt) on Computational Chemistry of Molecular Inorganic Systems that will be published online in the next few weeks. Make sure you hear about it by signing up to the Dalton Transactions table of contents e-alerts.
Read the full article for FREE  until 8th November to find out more about the use of X-ray absorption spectroscopy to understand metalloproteins…
Prediction of high-valent iron K-edge absorption spectra by time-dependent Density Functional Theory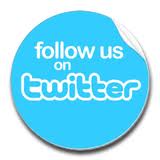 P. Chandrasekaran, S. Chantal E. Stieber, Terrence J. Collins, Lawrence Que, Jr., Frank Neese and Serena DeBeer
Dalton Trans., 2011, DOI: 10.1039/C1DT11331C