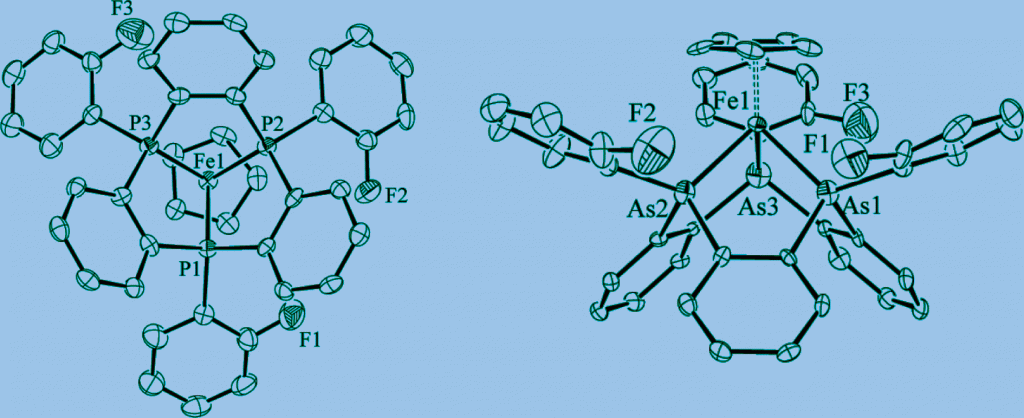 Peter G. Edwards and colleagues from Cardiff University and the University of Southampton investigate P3 and As3 macrocycles on an iron template in this Dalton Transactions Hot article.
The authors look at 9-membered triphospha- and triarsamacrocycles with unsaturated benzo-backbones that they make using a [CpRFe]+ template.
The complexes from an interesting 'cup-shaped' cavity, which could potentially accommodate anions.
Read the full article for FREE until 21st September to find out more…
Iron(II) template synthesis of benzannulated triphospha- and triarsamacrocycles
Thomas Albers, Julia Baker (neé Johnstone), Simon J. Coles, Peter G. Edwards, Benson Kariuki and Paul D. Newman
Dalton Trans., 2011, DOI: 10.1039/C0DT01724H
Keep up to date with the latest news and research in inorganic chemistry: sign up to the Dalton Transactions e-alert, check out our blog, and get the RSS feed.