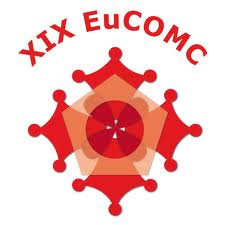 I am delighted to announce that Christian Färber from Germany was the winner of the Dalton Transactions Poster Prize at the recent EuCOMC meeting in beautiful Toulouse. Christian is based at the University of Kassel in Germany in the group of Ulrich Siemeling.
The title of Christian's winning poster was: Zwitterionic Nitron as an Instant N-Heterocyclic Carbene
Why not find out more about Christian's research by reading the papers below?
.
N-heterocyclic carbenes which readily add ammonia, carbon monoxide and other small molecules
Ulrich Siemeling, Christian Färber, Clemens Bruhn, Michael Leibold, Detlef Selent, Wolfgang Baumann, Moritz von Hopffgarten, Catharina Goedecke and Gernot Frenking
Chem. Sci., 2010, 1, 697-704  DOI: 10.1039/C0SC00451K, Edge Article 
A stable crystalline N-heterocyclic carbene with a 1,1′-ferrocenediyl backbone
Ulrich Siemeling, Christian Färber and Clemens Bruhn
Chem. Commun., 2009, 98-100 DOI: 10.1039/B813809E, Communication
Where you also at the EuCOMC meeting in Toulouse this year? Tell us how you got on by leaving a comment below!