As you know, we are celebrating the journal's 40th birthday by counting down the Top 40 most cited Dalton Transactions articles according to ISI*. Finally the moment to reveal the Top 10 is upon us! Drum roll please…..what is at number 1? Will it be Queen or The Beatles…. neither of course, but you can find out what exciting paper made it to this top spot below.
In addition all of these articles will be FREE for you to read until the end of January 2011.  Catch up on the rest of the Top 40 articles and find out more about our plans for Dalton Transactions 40th birthday celebrations here.

10 Polymerization of lactide and related cyclic esters by discrete metal complexes
Brendan J. O'Keefe, Marc A. Hillmyer and William B. Tolman
J. Chem. Soc., Dalton Trans., 2001, 2215-2224 DOI: 10.1039/B104197P, Perspective
9 The rational design of high symmetry coordination clusters
Dana L. Caulder and Kenneth N. Raymond
J. Chem. Soc., Dalton Trans., 1999, 1185-1200 DOI: 10.1039/A808370C, Paper
8 Highly active metallocene catalysts for olefin polymerization
Walter Kaminsky
J. Chem. Soc., Dalton Trans., 1998, 1413-1418 DOI: 10.1039/A800056E, Perspective
7 Getting excited about lanthanide complexation chemistry
David Parker and J. A. Gareth Williams
J. Chem. Soc., Dalton Trans., 1996, 3613-3628 DOI: 10.1039/DT9960003613, Paper
6 EQNMR: a computer program for the calculation of stability constants from nuclear magnetic resonance chemical shift data
Michael J. Hynes
J. Chem. Soc., Dalton Trans., 1993, 311-312 DOI: 10.1039/DT9930000311, Paper
5 A net-based approach to coordination polymers
Richard Robson
J. Chem. Soc., Dalton Trans., 2000, 3735-3744 DOI: 10.1039/B003591M, Perspective
4 The phase behaviour of 1-alkyl-3-methylimidazolium tetrafluoroborates; ionic liquids and ionic liquid crystals
John D. Holbrey and Kenneth R. Seddon
J. Chem. Soc., Dalton Trans., 1999, 2133-2140 DOI: 10.1039/A902818H, Paper
3 Cationic Group 4 metallocene complexes and their role in polymerisation catalysis: the chemistry of well defined Ziegler catalysts
Manfred Bochmann
J. Chem. Soc., Dalton Trans., 1996, 255-270 DOI: 10.1039/DT9960000255, Paper
2 Engineering coordination polymers towards applications
Christoph Janiak
Dalton Trans., 2003, 2781-2804 DOI: 10.1039/B305705B, Perspective
1 A critical account on π–π stacking in metal complexes with aromatic nitrogen-containing ligands
Christoph Janiak
J. Chem. Soc., Dalton Trans., 2000, 3885-3896 DOI: 10.1039/B003010O, Paper
*Top cited articles according to ISI on the 17th November 2010 – please note our ISI data includes articles published from 1993-2010 only.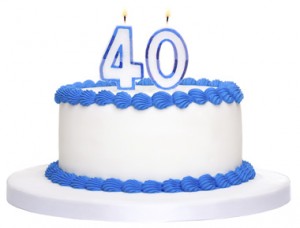 Some of our Top 40 authors such as Xiao-Ming Chen, Christoph Janiak and Keith Murray have already posted stories about their Top 40 papers on the blog. Why not join them in the discussion by posting your thoughts on our Top 10! 
Why do you think these papers have been so highly cited? Do you remember when these articles were first published? Perhaps they had an impact on your own research? We'd love to find out more – tell us by posting a comment on the blog in the box below……