Continuing the countdown of the Top 40 cited Dalton Transactions articles…..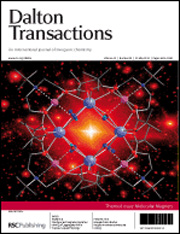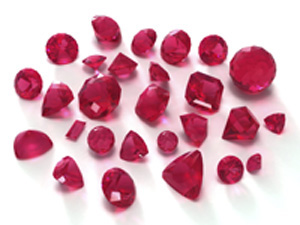 We are celebrating the Dalton Transactions 40th 'Ruby' Anniversary in 2011 with a countdown of the Top 40 cited articles*. The next installment appears below featuring articles in spots 30-21. All of these papers are FREE to access until the end of January 2011.
Any surprises so far in the top cited article countdown? Did one of these articles help to inspire or aid your research? We invite you to tell us your thoughts by posting a comment on the blog below!
Did you miss installment one 'articles 40-31'? Catch up and find out more about the forthcoming Ruby Anniversary journal activities in my recent blog post! 
 The second installment….Top Cited Dalton Transactions Articles 30-21…
 30 Luminescent platinum(II) complexes. Electronic spectroscopy of platinum(II) complexes of 2,2′:6′,2″-terpyridine (terpy) and p-substituted phenylterpyridines and crystal structure of [Pt(terpy)CI][CF3SO3] Hon-Kay Yip, Luk-Ki Cheng, Kung-Kai Cheung and Chi-Ming Che
J. Chem. Soc., Dalton Trans., 1993, 2933-2938 DOI: 10.1039/DT9930002933, Paper
29 Multinucleating 2,2′ : 6′,2″-terpyridine ligands as building blocks for the assembly of co-ordination polymers and oligomers
Edwin C. Constable and Alexander M. W. Cargill Thompson
J. Chem. Soc., Dalton Trans., 1992, 3467-3475  DOI: 10.1039/DT9920003467, Paper
28 Ability of terephthalate (ta) to mediate exchange coupling in ta-bridged copper(II), nickel(II), cobalt(II) and manganese(II) dinuclear complexes
Juan Cano, Giovanni De Munno, José Luis Sanz, Rafael Ruiz, Juan Faus, Francesc Lloret, Miguel Julve and Andrea Caneschi
J. Chem. Soc., Dalton Trans., 1997, 1915-1924  DOI: 10.1039/A700323D, Paper
27 Rectangular grid two-dimensional sheets of copper(II) bridged by both co-ordinated and hydrogen bonded 4,4′-bipyridine (4,4′-bipy) in [Cu(µ-4,4′-bipy)(H2O)2(FBF3) 2]·4,4′-bipy
Alexander J. Blake, Stuart J. Hill, Peter Hubberstey and Wan-Sheung Li
J. Chem. Soc., Dalton Trans., 1997, 913-914  DOI: 10.1039/A700036G, Paper 
26 A unifying mechanism for all high-temperature Heck reactions. The role of palladium colloids and anionic species
Johannes G. de Vries
Dalton Trans., 2006, 421-429 DOI: 10.1039/B506276B, Perspective
25 Ammonia–borane: the hydrogen source par excellence?
Frances H. Stephens, Vincent Pons and R. Tom Baker
Dalton Trans., 2007, 2613-2626 DOI: 10.1039/B703053C, Perspective
24 Hydrogen bonding in imidazolium salts and its implications for ambient-temperature halogenoaluminate(III) ionic liquids
Ahmed Elaiwi, Peter B. Hitchcock, Kenneth R. Seddon, Narmatha Srinivasan, Yu-May Tan, Thomas Welton and Jalal A. Zora
J. Chem. Soc., Dalton Trans., 1995, 3467-3472 DOI: 10.1039/DT9950003467, Paper
23 Electrochemical molecular recognition: pathways between complexation and signalling
Paul D. Beer, Philip A. Gale and George Z. Chen
J. Chem. Soc., Dalton Trans., 1999, 1897-1910 DOI: 10.1039/A901462D, Paper
22 Modified silicas for clean technology
Peter M. Price, James H. Clark and Duncan J. Macquarrie
J. Chem. Soc., Dalton Trans., 2000, 101-110 DOI: 10.1039/A905457J, Perspective 
21 Syntheses, structures and magnetism of α-Mn(dca)2, [Mn(dca)2(H2O)2]·H2O, [Mn(dca)2(C2H5OH)2]·(CH3)2CO, [Fe(dca)2(CH3OH)2] and [Mn(dca)2(L)2], where L = pyridine, CH3OH or DMF and dca– = dicyanamide, N(CN)2–
Stuart R. Batten, Paul Jensen, Cameron J. Kepert, Mohamedally Kurmoo, Boujemaa Moubaraki, Keith S. Murray and David J. Price
J. Chem. Soc., Dalton Trans., 1999, 2987-2997 DOI: 10.1039/A903487K, Paper 
 All important Top 20 – coming soon! Keep an eye out for installment 20-11 here on the Dalton Transactions Blog…..
*Top cited articles according to ISI on the 17th November 2010 – please note ISI data includes articles published from 1993-2010 only.