A new Associate Editor for Dalton Transactions….meet Russell Morris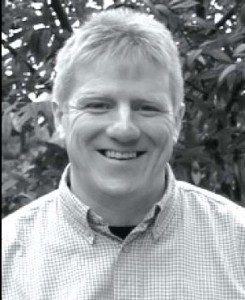 In addition to being an anniversary year, 2011 will also bring a new Associate Editor to Dalton Transactions. I am delighted to announce that Professor Russell Morris from St Andrews University in the UK will begin his new role in the new year. Russell will join the journal's two existing Associate Editors, Professor John Arnold based at University of California, Berkeley, USA and Professor Guo-Xin Jin at Fudan University, China. 
From January 2011 you will be able to submit your manuscripts on solid state and inorganic materials chemistry to Russell using our online submission system.
Russell's research interests include the synthesis and application of zeolites, metal organic frameworks and ionic liquids and some intresting recent projects in Russell's lab have included the synthesis of amazing shrinking zeolites, the creation of octopus catalysts and lego chemistry! Find out more about Russell's research at his website at St Andrews and check out some of his recent papers below:
Increasing the dimensionality of hybrid vanadium oxyfluorides using ionothermal synthesis
Farida Himeur, Phoebe K. Allan, Simon J. Teat, Richard J. Goff, Russell E. Morris and Philip Lightfoot
Dalton Trans., 2010, 39, 6018-6020 DOI: 10.1039/C000318B, Communication
The use of ionic liquids in the synthesis of zinc imidazolate frameworks
Gesley A. V. Martins, Peter J. Byrne, Phoebe Allan, Simon J. Teat, Alexandra M. Z. Slawin, Yang Li and Russell E. Morris
Dalton Trans., 2010, 39, 1758-1762 DOI: 10.1039/B917348J, Paper
Ionothermal synthesis, structure and characterization of three-dimensional zinc phosphates
Lei Liu, David S. Wragg, Hongyan Zhang, Ying Kong, Peter J. Byrne, Timothy J. Prior, John E. Warren, Zhuojia Lin, Jinxiang Dong and Russell E. Morris
Dalton Trans., 2009, 6715-6718 DOI: 10.1039/B906934H, Communication
A novel non-centrosymmetric metallophosphate-borate compound via ionothermal synthesis
Zhuojia Lin, David S. Wragg, Philip Lightfoot and Russell E. Morris
Dalton Trans., 2009, 5287-5289 DOI: 10.1039/B904450G, Communication