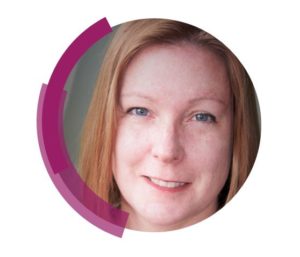 We are delighted to announce that Jennifer Love (University of Calgary, Canada) has joined the Chem Soc Rev team as Chair of the journal. Find out more about Jennifer below.
Jennifer obtained her Bachelor's degree from Allegheny College in 1994 and her PhD from Stanford University in 2000. After postdoctoral research at the California Institute of Technology, she began her independent career at the University of British Columbia in 2003. She moved to the University of Calgary in 2019, where she is Professor and Head of the Department of Chemistry. Her research interests span inorganic, organometallic and organic chemistry with a focus on mechanistic analysis, catalyst design, developing new homogeneous catalytic transformations, and synthesis.
"I'm delighted to join as Chair of the Board of CSR – it's a fantastic journal that covers all areas of chemistry."
Welcome to the team Jennifer.