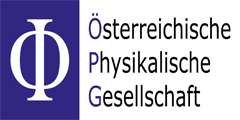 PCCP is delighted to announce that the Österreichische Physikalische Gesellschaft (OePG) has recently become the nineteenth society to co-own PCCP. Physical Chemistry Chemical Physics (PCCP) is proud to be a Society journal and is published by the Royal Society of Chemistry on a not-for-profit basis for the benefit of the whole scientific community.
Wolfgang E. Ernst, President of the OePG, says 'The Österreichische Physikalische Gesellschaft is very happy to be on board with PCCP as a new co-owner. Many groups in the physics institutes of Graz, Innsbruck, Linz, and Vienna participate in research projects, the results of which perfectly fit the mission of PCCP. I am confident that 2015 will be an excellent year for the partnership between PCCP and the Österreichische Physikalische Gesellschaft.'
Javier Aoiz, Chair of PCCP's Ownership Board and representative of the Spanish Royal Society of Chemistry, says 'On behalf of the full Ownership Board, it is a pleasure to welcome the Österreichische Physikalische Gesellschaft as a new co-owner of PCCP.  The Austrian Physical Society has become the twentieth Society from 19 different European and non-European countries participating in, what was since its very inception, an exciting project.
PCCP was launched in 1999, and since then the number of papers published each year has grown by three and a half times; in 2014, the journal published almost 4,000 papers. It is now a well-established journal and a sure reference in the interdisciplinary field of Physical Chemistry-Chemical Physics covering a broad scope of cutting-edge scientific subjects.
We are sure the journal will benefit from the participation of the OePG and that the contribution from Austrian scientists will soar in the near future.'
To celebrate this new partnership, PCCP has created a collection of top cited articles from authors based in Austria to showcase some of the great Austrian research published recently in the journal. These articles are free to read until 28th February 2015.
PERSPECTIVES:
Understanding photosynthetic light-harvesting: a bottom up theoretical approach
Thomas Renger and Frank Müh
DOI: 10.1039/c3cp43439g, Perspective
ORIGINAL RESEARCH:
Matter–wave interference of particles selected from a molecular library with masses exceeding 10000 amu
Sandra Eibenberger, Stefan Gerlich, Markus Arndt, Marcel Mayor and Jens Tüxen
DOI: 10.1039/C3CP51500A, Paper
A step towards the a priori design of ionic liquids
Heiko Niedermeyer, Claire Ashworth, Agnieszka Brandt, Tom Welton and Patricia A. Hunt
DOI: 10.1039/C3CP50521A, Paper
Internal state thermometry of cold trapped molecular anions
Rico Otto, Alexander von Zastrow, Thorsten Best and Roland Wester
DOI: 10.1039/C2CP43186F, Paper
Polarisabilities of alkylimidazolium ionic liquids
Katharina Bica, Maggel Deetlefs, Christian Schröder and Kenneth R. Seddon
DOI: 10.1039/C3CP43867H, Paper
N-site de-methylation in pyrimidine bases as studied by low energy electrons and ab initiocalculations
D. Almeida, D. Kinzel, F. Ferreira da Silva, B. Puschnigg, D. Gschliesser, P. Scheier, S. Denifl, G. García, L. González and P. Limão-Vieira
DOI: 10.1039/C3CP50548K, Paper
The relevance of interfaces for oxide ion transport in yttria stabilized zirconia (YSZ) thin films
Matthias Gerstl, Gernot Friedbacher, Frank Kubel, Herbert Hutter and Jürgen Fleig
DOI: 10.1039/C2CP42347B, Paper
Long-range Li+ dynamics in the lithium argyrodite Li7PSe6 as probed by rotating-frame spin–lattice relaxation NMR
V. Epp, Ö. Gün, H.-J. Deiseroth and M. Wilkening
DOI: 10.1039/C3CP44379E, Paper
Electron attachment to the dipeptide dialanine: influence of methylation on site selective dissociation reactions
Benjamin Puschnigg, Stefan E. Huber, Michael Probst, Katrin Tanzer, Violaine Vizcaino, Filipe Ferreira da Silva, Paul Scheier, Paulo Limão-Vieira and Stephan Denifl
DOI: 10.1039/C3CP44230F, Paper
Irreversible thermochromism in copper chloride Imidazolium Nanoparticle Networks
Martin Kronstein, Konstantin Kriechbaum, Johanna Akbarzadeh, Herwig Peterlik and Marie-Alexandra Neouze
DOI: 10.1039/C3CP50430A, Paper