Associate Editor Ron Naaman has selected some outstanding research to share with you from Physical Chemistry Chemical Physics (PCCP). Read them now for free until the end of September 2020!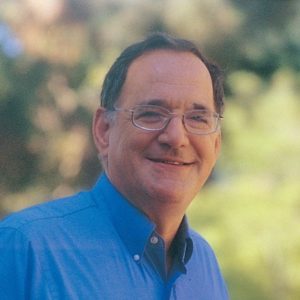 Born in Israel, Professor Ron Naaman earned his BSc in 1973 from Ben-Gurion University of the Negev, and his PhD in 1978 from the Weizmann Institute of Science. He worked as a postdoctoral researcher at Stanford University in California, and spent a year in the Department of Chemistry at Harvard University. In 1981, Professor Naaman joined the Weizmann Institute. From 1989-1995, Ron chaired the Institute's Chemical Services Unit and from 1995-2000, he headed the Department of Chemical Physics. From 2008-2010, Prof. Naaman was the Chair of the Scientific Council at the Institute. Professor Naaman is the incumbent of the Aryeh and Mintzi Katzman Professorial Chair. His research focusses on studying interaction of electrons and their spin with organic and bio-related molecules.
 Submit your research to Ron here
Read Ron's choices for free now:
Paper
Synergies and compromises between charge and energy transfers in three-component organic solar cells
Camillo Sartorio, Giuliana Giuliano, Michelangelo Scopelliti, Valeria Vetri, Maurizio Leone and Bruno Pignataro
Phys. Chem. Chem. Phys., 2020, 22, 8344-8352. DOI: 10.1039/D0CP00336K
Paper
Electric control of magnetization in an amorphous Co–Fe–Ta–B–O film by resistive switching
Siqi Yin, Chengyue Xiong, Cheng Chen and Xiaozhong Zhang
Phys. Chem. Chem. Phys., 2020, 22, 8672-8678. DOI: 10.1039/D0CP00824A
Paper
Electric-field control of single-molecule tautomerization
Shai Mangel, Maxim Skripnik, Katharina Polyudov, Christian Dette, Tobias Wollandt, Paul Punke, Dongzhe Li, Roberto Urcuyo, Fabian Pauly, Soon Jung Jung and Klaus Kern
Phys. Chem. Chem. Phys., 2020, 22, 6370-6375. DOI: 10.1039/C9CP06868F
Paper
Electric-field-mediated magnetic properties of all-oxide CoFe2O4/La0.67Sr0.33MnO3/Pb(Mg1/3Nb2/3)0.7Ti0.3O3 heterostructure
Ping Wang, Chao Jin, Dong Li, Yuchen Wang, Shasha Liu, Xinyue Wang, Xin Pang, Dongxing Zheng, Wanchao Zheng, Rongkun Zheng and Haili Bai
Phys. Chem. Chem. Phys., 2020, 22, 12651-12657. DOI: 10.1039/D0CP01374A
We hope you enjoy reading the articles.