The 11th conference on Isolated Biomolecules and Biomolecular Interactions (IBBI) will take place from 19-24 April 2020 in Bad Duerkheim, Germany.  Scientists from all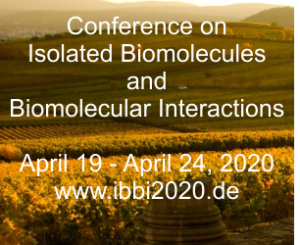 over the world working in the fields of spectroscopy, mass spectrometry and theory interested in isolated biomolecules meet for exciting discussions and exchange.
The early registration deadline is 31 January 2020 and the abstract submission will be possible until 28 February 2020.
Physical Chemistry Chemical Physics and Analyst are delighted to be providing poster prizes together with book vouchers.
Please see the conference website for more details www.ibbi2020.de