Associate Editor Chantal Daniel has selected some outstanding research to share with you from Physical Chemistry Chemical Physics (PCCP). Read them now for free until the end of January 2020!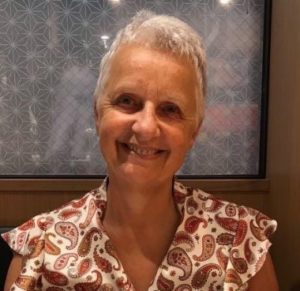 Chantal Daniel is CNRS Research Director at the Institute of Chemistry, University of Strasbourg. She graduated in 1985 with a PhD on transition metal complexes excited states and strong electron correlation. She joined the Institute for Molecular Sciences Okazaki, Japan in 1986 as JSPS fellow and IBM Research group Kingston, USA in 1988 as post-doc associate. Her research in theoretical chemistry is focused on photophysics and photochemistry of coordination compounds and excited state properties, including quantum dynamics. Using electronic structure theory and vibronic models Daniel group simulated ultrafast processes in transition metal complexes used as luminescent probes, electron transfer triggers, DNA intercalators and photoinduced release carbonyl materials.
Submit your research to Chantal here
Read Chantal's choices for free now:
Paper
A coarse-grained model of ionic liquid crystals: the effect of stoichiometry on the stability of the ionic nematic phase
Giacomo Saielli and Katsuhiko Satoh
Phys. Chem. Chem. Phys., 2019, 21, 20327-20337. DOI: 10.1039/C9CP03296G
Paper
Chemically-driven convective dissolution
M. Jotkar, L. Rongy and A. De Wit
Phys. Chem. Chem. Phys., 2019, 21, 19054-19064. DOI: 10.1039/C9CP03044A
Paper
Surface anchored self-assembled reaction centre mimics as photoanodes consisting of a secondary electron donor, aluminium(III) porphyrin and TiO2 semiconductor
Niloofar Zarrabi, Gary N. Lim, Brandon J. Bayard, Francis D'Souza and Prashanth K. Poddutoori
Phys. Chem. Chem. Phys., 2019, 21, 19612-19622. DOI: 10.1039/C9CP03400E
Paper
The water–carbon monoxide dimer: new infrared spectra, ab initio rovibrational energy level calculations, and an interesting in-termolecular mode
A. J. Barclay, A. van der Avoird, A. R. W. McKellar and N. Moazzen-Ahmadi
Phys. Chem. Chem. Phys., 2019, 21, 14911-14922. DOI: 10.1039/C9CP02815C
Paper
Probing the structure of giant fullerenes by high resolution trapped ion mobility spectrometry
Patrick Weis, Frank Hennrich, Regina Fischer, Erik K. Schneider, Marco Neumaier and Manfred M. Kappes
Phys. Chem. Chem. Phys., 2019, 21, 18877-18892. DOI: 10.1039/C9CP03326B
Paper
Surface phase diagrams of La-based perovskites towards the O-rich limit from first principles
Yang Li, Jie Yang, Yi-An Zhu, Zhi-Jun Sui, Xing-Gui Zhou, De Chen and Wei-Kang Yuan
Phys. Chem. Chem. Phys., 2019, 21, 12859-12871. DOI: 10.1039/C9CP02288K
We hope you enjoy reading the articles.