Lectureship and Themed Issue details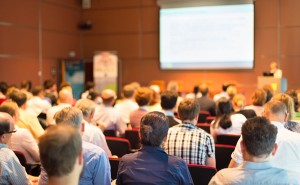 Recognising and supporting the significant contribution of early career researchers in physical chemistry, chemical physics and biophysical chemistry, the lectureship is a platform for early career physical chemists to showcase their research to the wider scientific community.
The lectureship recipient will receive £1000 to cover travel and accommodation costs to attend and present at a leading international meeting. The recipient will also be invited to contribute a Perspective article to PCCP. In addition, selected nominees will be invited to submit to an inaugural Emerging Investigator Themed Issue.
Eligibility
To be eligible for the lectureship and themed issue, candidates must:
•    Have completed their PhD 
•    Be actively pursuing an independent research career within physical chemistry, chemical physics or biophysical chemistry.
•    Be at an early stage of their independent career (typically this will be within 10 years of completing their PhD, but appropriate consideration will be given to those who have taken a career break or followed a different study path).
Selection criteria, nomination and judging process
•    Nominations must be made via email to pccp-rsc@rsc.org using the PCCP Emerging Investigator nomination form and a letter of recommendation.
•    Nominators may only nominate one candidate for consideration per year.
•    Individuals cannot nominate themselves for consideration.
•    Selection will be made by the PCCP Editorial Board at the 2019 Fall PCCP Editorial Board meeting.
•    The Lectureship winner will be selected based on their nomination, with due consideration given to the letter of recommendation, candidate biography, research achievements, previous PCCP publications and overall publication history.
•    Selected shortlisted nominees, as chosen by the PCCP Editorial Board, will be invited to submit to an inaugural Emerging Investigator Themed Issue following the 2019 Lectureship winner selection.
Submit a nomination
To be considered for the 2019 Lectureship and Themed Issue, the following must be sent to the Editorial Office
•    A letter of recommendation
•    A complete nomination form
Submission deadline: 26 July 2019
Submit nomination with letter of recommendation

Find out more about our previous winner's: 
Professor Debashree Ghosh, Indian Association for the Cultivation of Science (2018 winner)
Professor Ryan P. Steele, University of Utah (2017 winner) 
Dr David Glowacki, University of Bristol (2016 winner)
Read a selection of their work in the PCCP Emerging Investigator Lectureship Winners Collection.