We are delighted to welcome Chantal Daniel as our newest Physical Chemistry Chemical Physics Associate Editor.
Chantal Daniel, Institute of Chemistry, University of Strasbourg, France
ORCiD  0000-0002-0520-2969
Chantal Daniel is CNRS Research Director at the In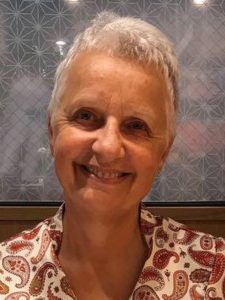 stitute of Chemistry, University of Strasbourg. She graduated in 1985 with a PhD on transition metal complexes excited states and strong electron correlation. She joined the Institute for Molecular Sciences Okazaki, Japan in 1986 as a JSPS fellow and the IBM Research group in Kingston, USA in 1988 as a Postdoctoral Associate.
Her research in theoretical chemistry is focused on the photophysics and photochemistry of coordination compounds and excited state properties, including quantum dynamics. Using electronic structure theory and vibronic models, the Daniel group simulated ultrafast processes in transition metal complexes used as luminescent probes, electron transfer triggers, DNA intercalators and Photoinduced release Carbonyl Materials.
"I think that PCCP is one of the best publications as meeting point for experimentalists and theoreticians working in fundamental aspects of physical chemistry and chemical physics."
As a PCCP Associate Editor, Chantal will provide her expertise in the fields of:
Theory, both electronic structure and dynamics
Spectroscopy
Photochemistry and Photophysics
Molecular based materials
Submit your best work in these areas to Chantal now.
Read Chantal's latest article in PCCP here:
Excited-states of a rhenium carbonyl diimine complex: solvation model, spin-orbit coupling, and vibrational sampling effects. Sebastian Mai, Hugo Gattuso, Maria Fumanal, Aurora Munoz-Losa, Antonio Monari, Chantal Daniel and Leticia Gonzalez. Phys. Chem. Chem. Phys., 2017, 19, 27240-27250. DOI: 10.1039/C7CP05126C