PCCP Communications are urgent reports of highly original and significant work likely to have a high impact on the community and of such importance that rapid publication is justified.
We are making some changes to the format of PCCP Communications to ensure they are succinctly communicating the most urgent research.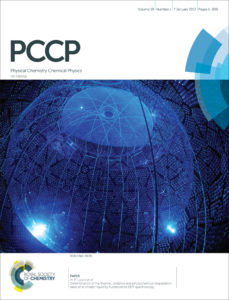 From 1st August 2018, all Communications articles submitted to PCCP must:
Not exceed 4 printed journal pages
Be submitted on a Communications template
Include 4 or fewer figures including tables
Be submitted with a short statement justifying why the work merits urgent publication as a Communication
PCCP Communications are:
given priority treatment
fast-tracked through the publication process
appear prominently at the front of the journal in a dedicated Communications section ensuring rapid exposure 
Submit your most urgent work as a Communication here now!