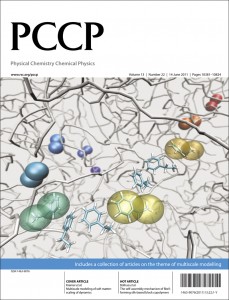 Congratulations to Professors Martin Karplus, Michael Levitt and Arieh Warshel who were jointly awarded the Nobel Prize in Chemistry 2013 "for the development of multiscale models for complex chemical systems".
The ability of scientists to model ever more complex systems in a shorter time-frame has been an important development over recent years, enabled by advances in computing power coupled with exciting new approaches such as that established by Karplus, Levitt and Warshel.
Professor Warshel's PCCP Perspective article, with Shina Caroline Lynn Kamerlin, on "Multiscale modeling of biological functions" gives an overview of developments in the application of this technique to complex biological systems as well as potential future directions for research in this area:
Multiscale modeling of biological functions
Shina Caroline Lynn Kamerlin and Arieh Warshel
DOI: 10.1039/C0CP02823A
Check out the full PCCP themed issue on Multiscale modelling today to find out more about this Nobel Prize winning field!