We are delighted to share with you our latest Editor's Collection on Engineering zeolitic imidazolate framework-8-based materials
This latest collection of recently published articles focusing on Engineering zeolitic imidazolate framework-8-based materials has been handpicked by CrystEngComm Advisory Board Member, Professor Paolo Falcaro, TU Graz, Austria.
Zeolitic Imidazolate Framework-8 (ZIF-8) is an archetypical Metal-Organic Framework that is often used to develop crystal engineering methods and explore new properties in porous materials. By developing new preparation protocols to control the ZIF structure (from amorphous to crystalline with specific phases), by imparting exogenous hierarchical porosity using templating agents, and by defining synthetic methods for the preparation of core-shell particles, ZIF-8 research will be able to further expand knowledge in porous materials and progress their practical applications. In a different research direction, the potential of ZIF-8 is currently under investigation by developing host–guest systems and composites; these include the integration of ZIFs with biomolecules, polymers, ceramics, and other porous materials. This selection of articles would point to the most recent development in engineering ZIF-8-based materials.
Browse some of the articles in the collection below:
Recovery of syringic acid from aqueous solution by magnetic Fe–Zn/ZIF and its slow release from the CA-coated carrier based on the 3Rs concept

Huifang Zhao, Ting Wang, Dahuan Liu and Qingyuan Yang

CrystEngComm, 2022, 24, 8427-8433

 
 
App-based quantification of crystal phases and amorphous content in ZIF biocomposites

Michael R. Hafner, Laura Villanova and Francesco Carraro

CrystEngComm, 2022, 24, 7266-7271

 
 
MOF/COF hybrids as next generation materials for energy and biomedical applications

Cigdem Altintas, Ilknur Erucar and Seda Keskin

CrystEngComm, 2022, 24, 7360-7371

 
 
Meet the Editor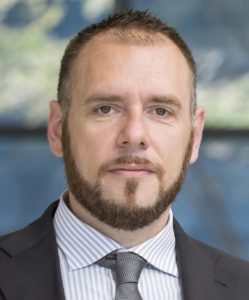 Paolo Falcaro is Professor of Bio-based Materials Technology at Graz University of Technology, Graz, Austria. He received his PhD in Materials Engineering at the University of Bologna, Italy. Since then he has been working in the field of self-assembled materials, film deposition, and crystal engineering. During the first part of his career he used the sol-gel method to develop nanostructured materials for industry (Civen/Nanofab Italy). In 2009, he moved to an Australian national research organization (CSIRO) where he led a research team engineering porous materials and related inorganic- and bio-composites. In 2016 he joined Graz University of Technology (Institute of Physical and Theoretical Chemistry). Paolo is a recipient of several awards and grants including the "POPCRYSTAL" European Research Council consolidator grant. His research focuses on metal–organic frameworks (MOFs) for the fabrication of films, the development of positioning protocols (e.g. MOF patterns) and the synthesis of bio-composites.
We hope you enjoy these articles and the rest in the collection.