We are delighted to announce that Professor Rahul Banerjee (Associate Editor, CrystEngComm) was recently selected as one of the winners of the Thomson Reuters Research Excellence – India Citation Awards 2015.
Through research citations within Web of ScienceTM, the Awards identify and recognize India's most prominent scientists and researchers for their outstanding and pioneering research and influential contribution to global R&D.
Congratulations, Professor Banerjee!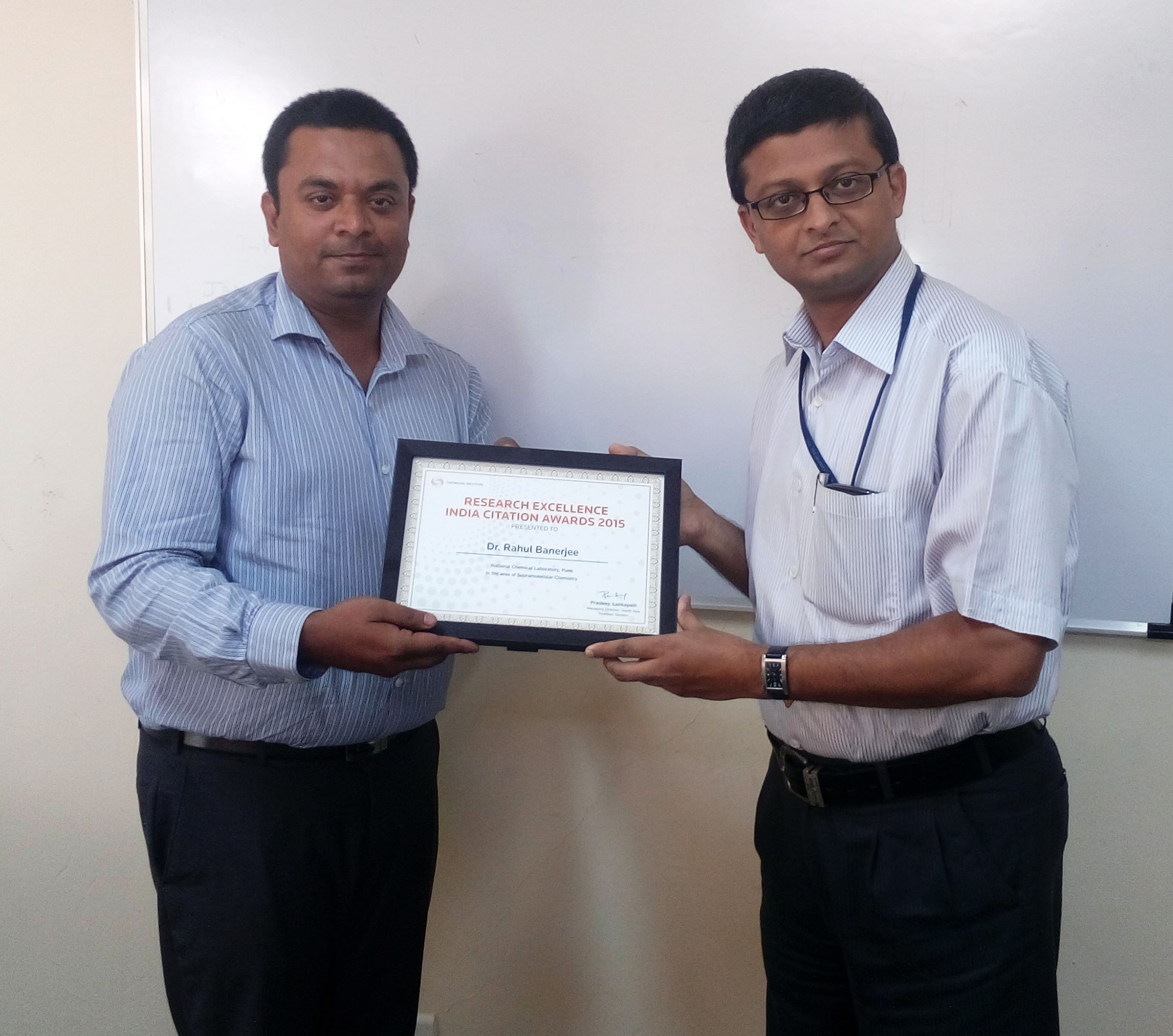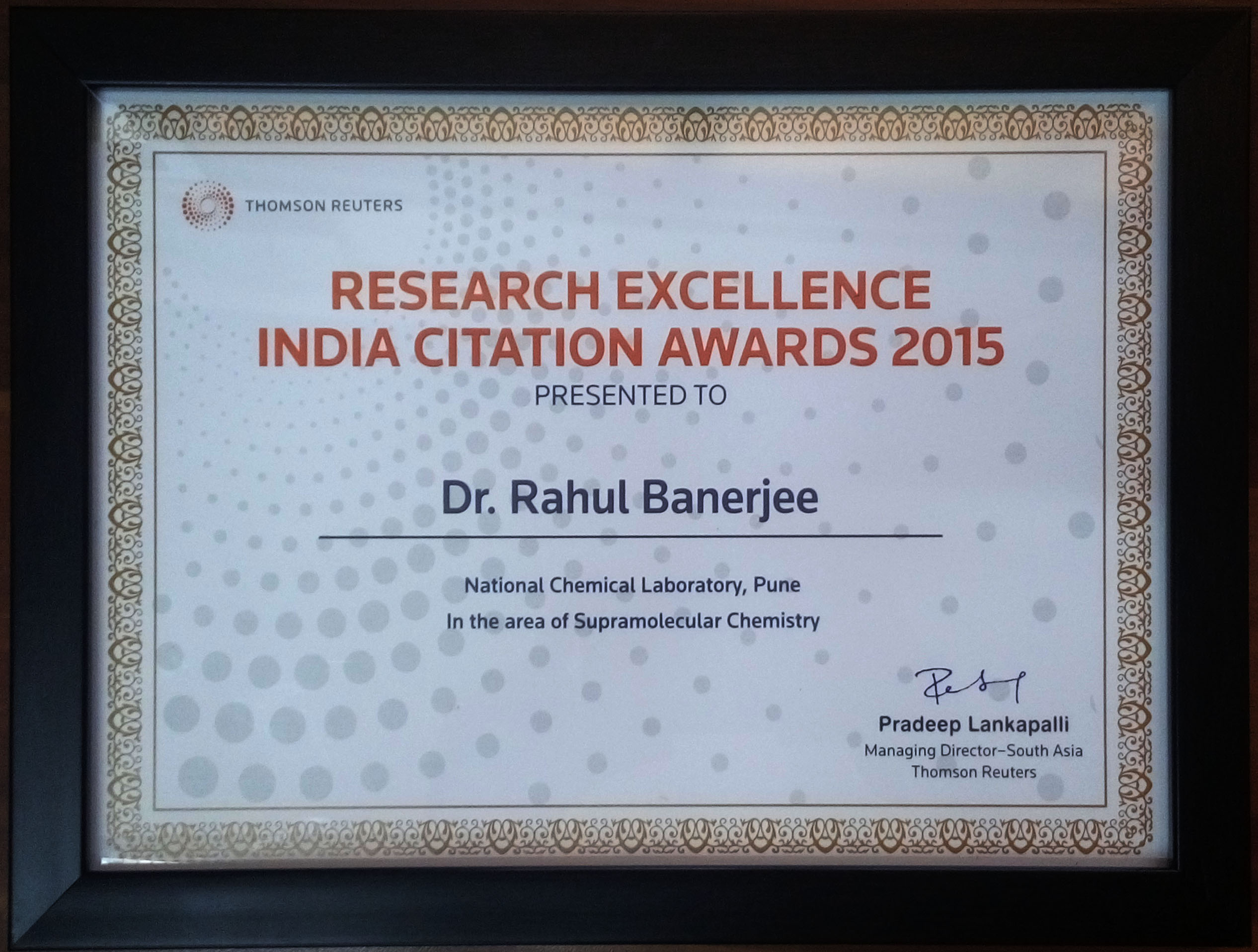 __Professor Banerjee (right) receives his Thomson
__Reuters Research Excellence – India Citation Award