Following the Editor's collection on Computer Aided Solid Form Design published in 2020, we are delighted to share with you a further, recently commissioned collection of articles also focusing on Computer Aided Solid Form Design, again guest edited by Editorial Board Member Susan Reutzel-Edens, The Cambridge Crystallographic Data Centre, UK.
These articles are free to access until February 28th 2022 and we hope you enjoy reading them.
Selected articles:
Crystal structure prediction of energetic materials and a twisted arene with Genarris and GAtor
Imanuel Bier, Dana O'Connor, Yun-Ting Hsieh, Wen Wen, Anna M. Hiszpanski, T. Yong-Jin Han and Noa Marom
CrystEngComm, 2021, 23, 6023-6038. DOI: 10.1039/ D1CE00745A
First global analysis of the GSK database of small molecule crystal structures
Leen N. Kalash, Jason C. Cole, Royston C. B. Copley, Colin M. Edge, Alexandru A. Moldovan, Ghazala Sadiq and Cheryl L. Doherty
CrystEngComm, 2021, 23, 5430-5442. DOI: 10.1039/ D1CE00665G
The trimorphism of 3-hydroxybenzoic acid: an experimental and computational study
Doris E. Braun
CrystEngComm, 2021, 23, 2513-2519. DOI: 10.1039/ D1CE00159K
Meet the Editor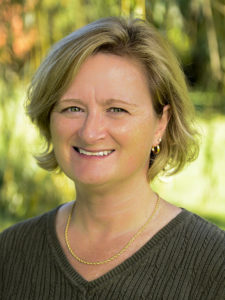 Susan Reutzel-Edens was a senior research advisor in Small Molecule Design & Development at Eli Lilly and Company and adjunct professor at Purdue University. She earned her PhD at the University of Minnesota (1991) under the direction of the late Professor Margaret C. Etter. After, she joined Eli Lilly where she founded the solid form design programme. In 2021, she joined the CCDC as Head of Science.
For two decades she led a team of cross-functional scientists charged with finding commercially-viable crystalline forms for small-molecule drug products. She has contributed to the development of more than 150 compounds, is a named inventor on 12 US patents, and has published over 50 papers and book chapters on key aspects of solid form development.
Susan's research interests include crystal polymorphism, materials design and engineering, crystal nucleation and growth, structure-property relationships, crystal structure prediction and digital design of drug products. She was elected Fellow of the Royal Society of Chemistry in 2018 and currently serves on the CrystEngComm Editorial Board. She is a member of the Editorial Advisory Board of Crystal Growth & Design and Journal of Pharmaceutical Sciences.
About CrystEngComm
Published by the Royal Society of Chemistry and with a truly international Editorial Board, CrystEngComm is the forum for the design and understanding of crystalline materials. We welcome studies on the investigation of molecular behaviour within crystals, control of nucleation and crystal growth, engineering of crystal structures, and construction of crystalline materials with tuneable properties and functions.
We invite you to submit your research to CrystEngComm and give your work the global visibility it deserves.
To keep up to date with the latest articles and other journal news, sign up to the e-alerts.