We are delighted to share with you our latest collection of recently published articles focusing on Computer Aided Solid Form Design, handpicked by Editorial Board Member Susan Reutzel-Edens, Eli Lilly and Company.
These articles are free to access until July 31st 2020 and we hope you enjoy reading them.
We invite you to submit your research to CrystEngComm and give your work the global visibility it deserves.
Selected articles:
Naphthalene crystal shape prediction from molecular dynamics simulations
Zoran Bjelobrk, Pablo M. Piaggi, Thilo Weber, Tarak Karmakar, Marco Mazzotti and Michele Parrinello
CrystEngComm, 2019, 21, 3280-3288.
DOI: 10.1039/C9CE00380K
Crystal-energy landscapes of active pharmaceutical ingredients using composite approaches
Luc M. LeBlanc and Erin R. Johnson
CrystEngComm, 2019, 21, 5995-6009.
DOI: 10.1039/C9CE00895K
Cocrystal design by network-based link prediction
Jan-Joris Devogelaer, Sander J. T. Brugman, Hugo Meekes, Paul Tinnemans, Elias Vlieg and René de Gelder
CrystEngComm, 2019, 21, 6875-6885.
DOI: 10.1039/C9CE01110B
Meet the Editor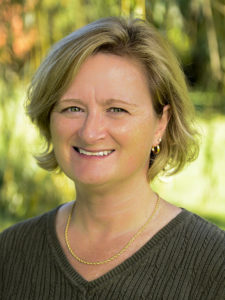 Susan Reutzel-Edens is a senior research advisor in Small Molecule Design & Development at Eli Lilly and Company and adjunct professor at Purdue University. After earning her PhD at the University of Minnesota (1991) under the direction of the late Professor Margaret C. Etter, she joined Eli Lilly, where she founded the solid form design programme and for two decades led a team of cross-functional scientists charged with finding commercially-viable crystalline forms for small-molecule drug products. She has contributed to the development of more than 150 compounds, is a named inventor on 12 US patents, and has published over 50 papers and book chapters on key aspects of solid form development. Her research interests include crystal polymorphism, materials design and engineering, crystal nucleation and growth, structure-property relationships, crystal structure prediction and digital design of drug products. She was elected Fellow of the Royal Society of Chemistry in 2018, and currently serves on the CrystEngComm Editorial Board, as a topic editor for Crystal Growth and Design, and is a member of the Editorial Advisory Board of Journal of Pharmaceutical Sciences and the Scientific Advisory Board of the Cambridge Crystallographic Data Centre.