We are delighted to share with you our latest collection of recently published articles focusing on Mechanochemistry, handpicked by Editorial Board Member Elena Boldyreva.
These articles are free to access until April 13th 2020 and we hope you enjoy reading them.
We invite you to submit your research to CrystEngComm and give your work the global visibility it deserves.
Selected articles:
Dynamic behaviour in nonporous hybrid metal–organic materials via mechanochemical and gas–solid reactions
Fang Guo, Hao-Cheng Wang, Antonino Famulari, Hai-Dong Lu and Javier Martí-Rujas
CrystEngComm, 2018, 20, 6721-6726. DOI: 10.1039/C8CE01287C
On the kinetics of solvate formation through mechanochemistry
Dritan Hasa, Mariana Pastore, Mihails Arhangelskis, Benjamin Gabriele, Aurora J. Cruz-Cabeza, Gabriela Schneider Rauber, Andrew D. Bond and William Jones
CrystEngComm, 2019, 21, 2097-2104. DOI: 10.1039/C8CE00871J
Cocrystal formation by ionic liquid-assisted grinding: case study with cocrystals of caffeine
Arijit Mukherjee, Robin D. Rogers and A. S. Myerson
CrystEngComm, 2018, 20, 3817-3821. DOI: 10.1039/C8CE00859K
Meet the Editor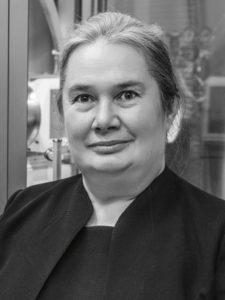 Editorial Board Member Professor Dr Elena Boldyreva is currently employed by Boreskov Institute of Catalysis Siberian Branch of Russian Academy of Sciences and is the Head of the Chair of Solid State Chemistry of the Novosibirsk State University. Elena Boldyreva is an Honorary Doctor of Sciences of the University of Edinburgh, a Corresponding Member of the Academy of Sciences and Arts of Slovenia and a Member of the Academia Europea. She was a Humboldt Fellow and has spent many research terms in Germany, UK, Italy, France. She served as a member of the Executive Committee of the IUCr in 2008–2014.