Posted on behalf of Josh Campbell, web writer for CrystEngComm 
A new paper in CrystEngComm details the successful synthesis of tungsten oxide (WO3) mixed amorphous/crystalline nanostructures. These 1D, hexagonal nanorods show electrochromic performances that combine the high optical modulation and quick response times of amorphous WO3 with the improved stability of crystalline phases.
Researchers synthesised the nanostructures using a two-step hydrothermal process by growing the crystalline core first before the amorphous shell on the rod's surface. They found that the thickness of the amorphous shells could be varied by altering the length of the second step. They used sodium cations to stop the conversion of the hexagonal WO3 phase to the monoclinic form encouraging the formation of the rod architectures by promoting growth along the c-axis.
The large surface area of the amorphous shells allowed for rapid bleaching and coloration as most of the electrolyte ions were kept away from the surface of the core. The cores of the structures helped increase the stability of the material by increasing its density and crystallinity.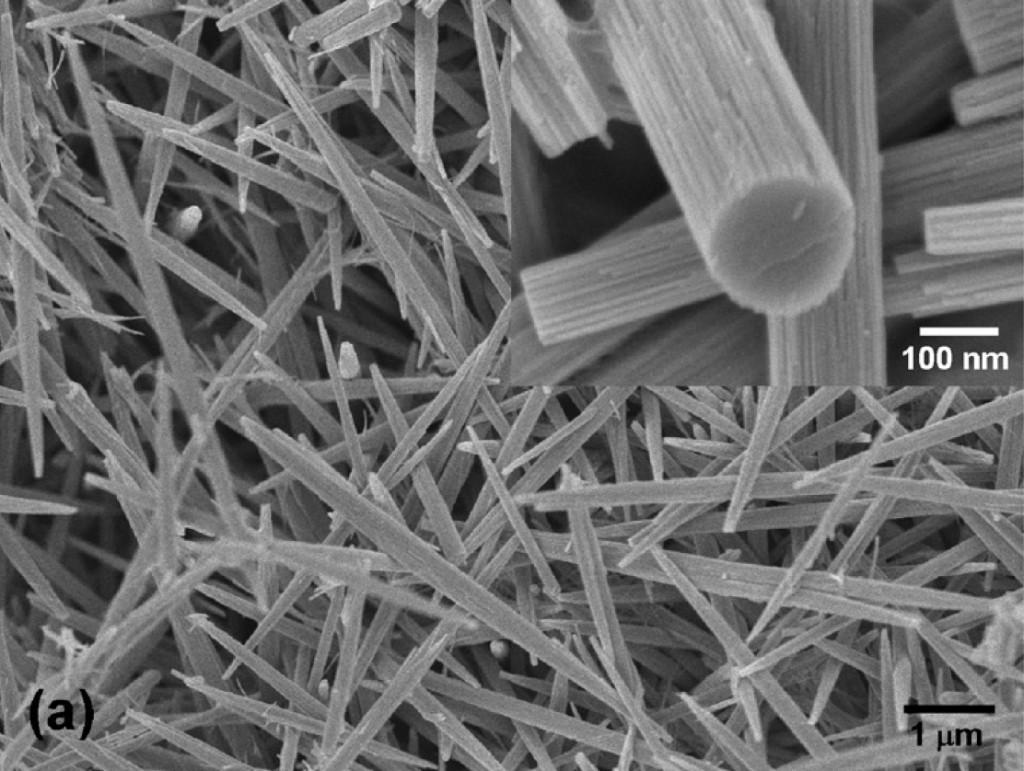 Getting a balance between amorphous and crystalline properties is important in electrochromic device performance. Materials scientists have studied amorphous WO3 thin films extensively as they show fast response times and high coloration efficiency. Unfortunately they make for unstable devices due to their disordered structures.
Researchers have since discovered that crystalline WO3 offers much better stability due to its dense and ordered structure but lacks the performance needed for practical applications. Nanostructures with the best of both worlds may allow increased property control and performance in future devices.
Read the full article for more details: 
Facile synthesis of one-dimensional crystalline/amorphous tungsten oxide core/shell heterostructures with balanced electrochromic properties
Yung-Chiun Her and Chia-Chun Chang
CrystEngComm, 2014, DOI: 10.1039/C4CE00430B 
---
| | |
| --- | --- |
| | Josh Campbell is a PhD student, currently at the University of Southampton, UK studying crystal structure prediction of organic semiconductors. He received his BSc from the University of Bradford. |