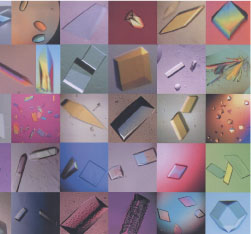 The conference Past, Present, and Future of Crystallography will be held in Milan, Italy, on 6-7th June 2013.
The sessions will take place at the Rogers Room, Via Ampere, Politecnico di Milano. Situated in a vibrant part of the city, it is within walking distance to several local hotels.
Covering all aspects of crystallography and crystal engineering, the conference will include lectures from the following speakers:
Lia Addadi, Weizmann Institute, Israel
Mir Wais Hosseini, University of Strasbourg
Robin D. Rogers, University of Alabama, USA
Kari Rissanen, University of Jyväskylä, Finland
Mike Zaworotko, University of South Florida, USA
Participation in the conference is free. Register by 15 May to present a poster at the conference. See below for more information.