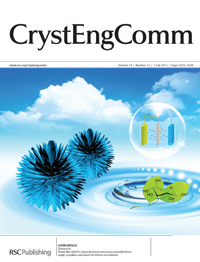 Submissions are now open for our themed issue focusing on covalent organic frameworks (COFs) and closely-related materials such as porous molecular crystals, with Guest Editor Andy Cooper. Manuscripts concerning all aspects of these materials including synthesis, structure determination, theory, properties and applications are welcome.
To fit with the scope of the journal, the emphasis is on crystalline materials, although studies concerning the synthetic engineering of 3-D structure in amorphous networks, such as covalent organic polymers, might be appropriate for consideration providing that a clear link between molecular structure and extended structure is established.
The deadline for submissions is 22nd August 2012. Communications, full papers and Highlight are welcome and can be submitted online with a note specifying the manuscript it is intended for the themed issue.
Please note that all submissions are subject to the usual peer-review process and inclusion within the themed issue is subject to the manuscript fitting both the scope of the journal and the themed issue, if you have any questions about the issue or the journal please don't hesitate contact the Editorial Office.